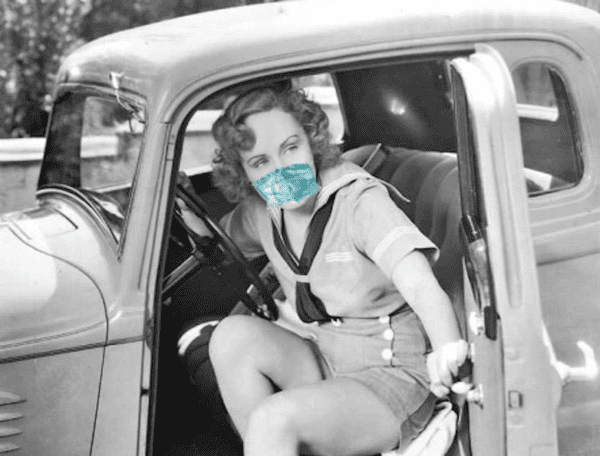 The movie theaters are closed, and if you need a laugh you won't be able to find one at the comedy clubs. The social isolation caused by the COVID-19 pandemic is leaving most of us sitting on the same old living room couch surfing for another Netflix film.
But now an alternative has emerged — The Sunset Strip Late Night Drive-In.   An announcement of the event says its goal is "to preserve and restore sanity by having a few laughs and watch terrific movies as we continue to weather the storm during a pandemic that has brought this world to its knees."
West Hollywood residents can purchase tickets online  and then drive on over to the Andaz Hotel at 8401 Sunset Blvd. on Friday and Saturday nights for an old-fashioned drive-in movie experience. 
The Andaz has space on the top floor of its parking garage for up to 50 cars.  From there you can watch a film screened on the wall of the hotel building .  Customers can order food and snacks and beer, wine, and cocktails in advance. You'll also be able to get out of your car (with a face covering on) and walk up and buy drinks and snacks.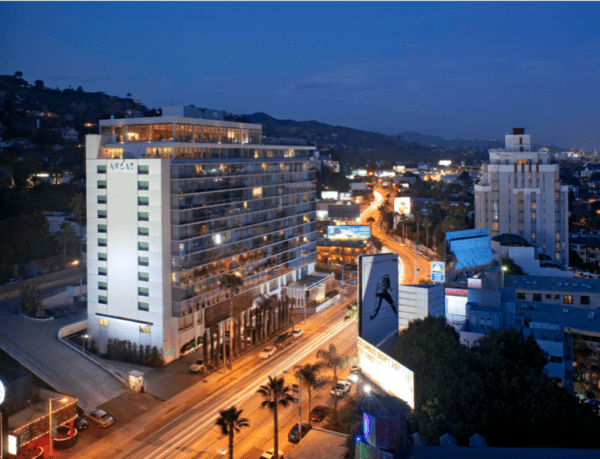 The entertainment will be a mix of drive-in theatre style shows mixed with live comedy by leading comedians.  You can hear the sound by using the FM dial on your car radio.  Tonight's 8 p.m. show (admission starts at 6:30 p.m.) is called "We love Julie Christie," and features a screening of two of her films:  "Shampoo," the 1975 American satirical comedy-drama, and "Darling," a 1965 British romantic drama film. The screening of Saturday's 7 p.m. show will begin with a performance by comedians Annie Lederman, Ali Macofsky, Matt Rife, Jessica Winther, and Eugenia Kuzmina, hosted by Ahmed Ahmed.  After that there will be a screening of "Thelma and Louise," the 1991 female buddy road film. And on Aug. 28, you can see "Almost Famous," the 2000 comedy-drama film shot at the Andaz.  Tickets are $53.63 per car, which includes all passengers.
The producer of the event is Elizabeth Riley, who is working with YEA! Impact, a branding agency that works to promote social justice and donates a portion of its proceeds to Young Entertainment Activists, a non-profit group.
The Sunset Strip Late Night Drive-In is one of several creative ways to promote local hotels devised by the local hotels and the West Hollywood Travel + Tourism Board.  Another concept being promoted is a "staycation," a way to enjoy a vacation in a city that is a tourism destination for people around the world without leaving the city limits.  A list of hotels with discounts of as much as 35% can be found online.