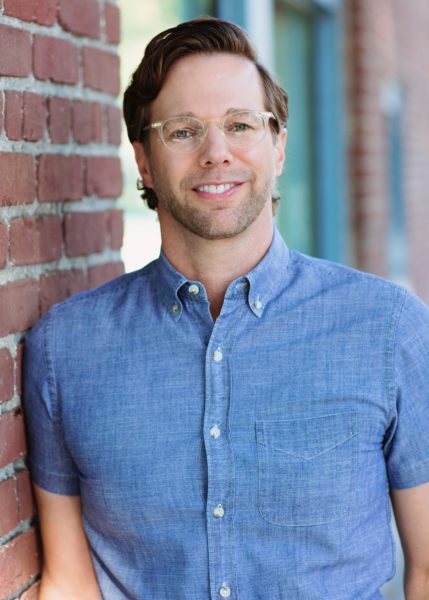 My name is Christopher McDonald and I am proudly running for West Hollywood City Council. I moved to West Hollywood 20 years ago and I love this city. I am not a politician, but I am a concerned resident… and one of my main concerns is the amount of money being raised and spent to get elected to a seat on the West Hollywood City Council.
As the buildings in West Hollywood have been getting bigger over the years, so has the amount of money being raised and spent for a seat on the City Council. A complaint that I've heard over and over again is that our city is becoming overdeveloped – causing more traffic, negatively impacting the environment, and reducing green spaces. And it's causing us to lose sight of what made West Hollywood so special and unique in the first place. Unfortunately, it seems as though donations from developers and lobbyists appear to be dictating the future of our city. And it's time for us to take our city back.
In my candidacy statement I declared that I wouldn't accept any money from any developers or lobbyists. But I am taking that pledge a step further. Because if I truly want to be beholden to no one, but you — the residents of West Hollywood — then I shouldn't accept any donations from anyone. And I won't. I know this might sound like a radical idea, but it really shouldn't be. This year, hundreds of thousands of dollars have already been raised for two seats on the Council. And we need to ask ourselves, what are those dollars really promising? How many donations come from out of state? How many donations come from developers and billboard companies? And why is it necessary for that much money to be raised to get elected anyways?
Recently the maximum amount an individual can donate to a Council candidate's campaign was raised from $500 to $1,000. I actually would have pushed to lower the amount an individual can donate. I believe that real campaign reform is necessary at the city, state and national level. Last election, I was overwhelmed by the never-ending avalanche of City Council candidate mailers I received, and I remember thinking, "How much money is being spent on printing alone?! And how much waste is being created by these excessive mailers?!" It's simply not economically or environmentally responsible. I also believe the competition for donations often leads to negative campaigning. I hate the nastiness of politics and the corruption in government — and many times money seems to play a major factor in both those things.
I realize that I am not on an even playing field with many of my competitors when it comes to financial resources. But I actually consider that a positive aspect of my campaign. I'm proud that if I am elected, I will enter the office with only one objective in mind – – and that's to do what's best for the residents and small businesses of West Hollywood.
I am excited for this challenge, and I'm ready to get creative during these challenging times that the pandemic has brought us. I want my voice to be YOUR voice – to make sure ALL our concerns and visions for West Hollywood are addressed. If elected, I pledge to have our city's best interest at heart. I will be a Council member that is bound to no one but you. When I say 'ready for REAL change'… that's exactly what I mean. Again, my name is Christopher McDonald and I hope to be your next City Council member. You can find more information about me at www.McDonaldforWeHo.com