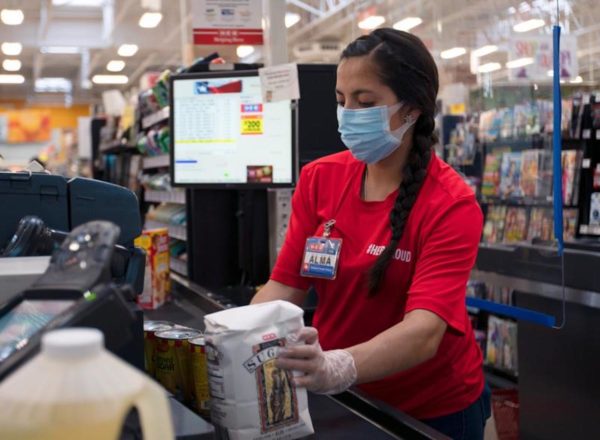 A proposal to engages worker in monitoring and protecting against COVID-19 where they work has gotten pushback from the West Hollywood Chamber of Commerce.
The proposal, which will be up for a vote at the L.A. County Board of Supervisors meeting on Tuesday, was brought forward by Supervisor Sheila Kuehl, whose district covers West Hollywood, and Supervisor Mark Ridley-Thomas. It would allow workers to report, without fear of retribution, instances where their employer is failing to comply with orders issued by the L.A. County Health Department. It also would allow the creation of "public health councils." Those councils would be made up of employees at a workplace and would work with other organizations certified by the Health Department to monitor, document, and report any violations of the public health guidelines. The Health Department would designate organizations with expertise in worker outreach and education in individual industries and geographic areas.
The motion before the Board of Supervisors says the measure is especially important  given recent reports of "workers expressing their deep concerns about non- compliance with HOOs (health officer orders) in the workplace and their fear that, if they report violations, not only will the issue not be remedied but they might be subject to retaliation as a result. Unfortunately, as a result, often times violations go unreported, which contributes to an increased risk of the spread of COVID-19."
The measure doesn't cite any examples. But one that has gotten a lot of attention is the COVID-19 infection of more than 375 workers at the Los Angeles Apparel factory in Los Angeles.
The Health Department engaged various labor organizations and businesses to discuss the formation of public health councils. In a report to the Board of Supervisors, it listed 18 labor organizations, including several that might be relevant to West Hollywood businesses. They include Unite Here Local 11, the hotel and restaurant workers union, and the Service Employees International Union Local 721, which represents workers in the fast food, higher education and public sectors.
In an email message to its members, the West Hollywood Chamber said the Board of Supervisors is "looking for additional ways to add new burdens to small businesses."
In a reference to the outside organizations with which the workers would be aligned, the Chamber said that "this unidentified 'third party organization' would visit your business to determine what violations, if any, exist. The 'third party organizations' will also report perceived violations to the Department of Public Health – without specification if the business will have a chance to defend or implement changes without penalty."
"The Board of Supervisors has not addressed employee privacy rights or state and federal employee relations procedures and would be improperly empowering the certifiedtThird parties to conduct (directly or through their guidance and oversight of the Health Councils) unfettered searches of employer records and information," said the Chamber's statement. "At a time when businesses are cash strapped and struggling, now is not the time to add burdensome and convoluted programs that will further hinder an employer's ability to meet demands, get back on their feet, and adequately serve their employees and customers. "
"We urge you to let the county Board of Supervisors know you OPPOSE this concept and support other means to monitor compliance."
The Health Department, in its report to the Board of Supervisors, noted that some of the business owners it consulted expressed similar concerns about the public health council concept. However, the idea was praised in a new report by researchers at the UC Berkeley and UCLA Labor Centers.
"Workplaces are a major driver of the spread of COVID-19," said Jennifer Ray, graduate student researcher at the UCLA Labor Center and a co-author of the report. "Data confirms that work-related transmission plays a substantial role in the spread of the coronavirus. We see this in Los Angeles, where outbreaks among essential workers at major companies like meatpacking in Vernon, grocery distribution and sale in Compton and Hollywood, and garment manufacturing in South L.A. have resulted in community spread –- particularly in communities of color."
"Research shows that when workers are empowered to speak up it leads to safer conditions on the job," said Ken Jacobs, director of the UC Berkeley Labor Center and also a co-author of the report. "Workers have deep knowledge of the workplace and are best positioned to identify threats to themselves and the public, as well as solutions. Frontline workers are less likely to speak up if they fear retaliation or don't believe they will be listened to."
The report details the economic losses caused by COVID-19 in LA County, and projects gains in business if customers are confident that businesses are safe.
"Workers are afraid to go to work if they don't have control over their risk of contraction, and the public is afraid to shop, dine out, or travel if they believe noncompliance is widespread," said Tia Koonse, legal and policy research manager at the UCLA Labor Center and a co-author of the report. She said better compliance with public health orders would likely increase consumer confidence in businesses that they have avoided.
"Nearly every industry reports dramatic reductions in year-over-year employment or sales – restaurants reported an 85% decline in bookings, key retail sectors are down more than 50% in sales, and hotels have laid off 240,000 and are at a fraction of last year's occupancy," she said.
"Consumer confidence is key to jump starting the economy, and consumers will only trust that it's safe if they know workplaces are complying with health orders," Jacobs concluded.