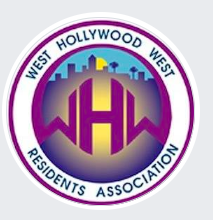 The West Hollywood West Residents Association will host a virtual event on Sunday that features the 11 candidates running in the Nov. 3 election for two seats on the City Council.
The forum will take place between 4 and 5:30 p.m. and will be hosted by Bob DeCastro, a KTTV News anchor and West Hollywood West resident.
The "Meet the Candidates" event can be watched live on YouTube by clicking here.
Candidates invited to participate are incumbents John Duran and John Heilman and challengers Larry Block, Jerome Cleary, Marco Colantonio, Tom DeMille, John Erickson, Christopher McDonald, Sepi Shyne, Noemi Torres, and Mark Farhad Yusupov.
WEHOville will host a forum for the City Council candidates at 7 p.m. on Sept. 16 that will be moderated by Chris Bowen, who has worked as a lobbyist, communications strategist, and public policy advisor. Bowen is a member of the city's Transportation Commission and serves as secretary for the West Hollywood North Neighborhood Association.
Questions put to the candidates will be derived from WEHOville's Citizens Agenda series. More detailed information about how to access the Zoom forum will be posted as the time approaches.
Earlier on Sept. 16, Congregation Kol Ami and the Israeli-American Civic Action Network will host their own candidates forum. Described as a "community dialogue on dignity, justice, and tolerance, it will feature Larry Block, John Duran, John Erickson, John Heilman, Sepi Shyne, and Noemi Torres. It will take place from 5 to 6:30 p.m. and those interested in attending are asked to RSVP online. https://israelusa.org/events/