Ed Buck is back. This time in a chilling story in The New York Times titled "What Happened in Ed Buck's Apartment.
In the story, which was published online today and will be in The New York Times Magazine on Sunday, writer Jesse Barron interviews a young Black men sex worker who describes his methamphetamine-laced experiences at Bucks North Laurel Avenue apartment. This man describes Buck's fetish for Black men as being all about injecting drugs into them, not having sex with them.
And he talks with a man who had been a friend of Buck's in the 1970s and 1980s in Phoenix. It was in the 1980s that Buck, a Phoenix resident, began a successful campaign to recall Gov. Evan Mecham, who infamously had referred to Black children as "pickaninnies." That friend, Charlie Harrison, recalls Buck responding to a Black police officer by saying "Get out of my way, you (expletive) baboon."
Barron also looks at Buck's financial situation, noting that some media outlets, especially those on the right, have described him as a "megadonor" to Democratic Party candidates and claim that his alleged political influence is what kept him from being arrested after the 2017 death at his apartment of Gemmel Moore, the young Black sex worker. Buck wasn't a megadonor. But his contributions appeared to have increased along with his addiction to methamphetamine.
"In the 2013 and 2015 election cycles, he flung $238,000 in total at Democratic candidates — a little each to a lot of people — when before he'd gone only as high as $43,000, and often much lower," Barron writes. "His contributions from 2005 to 2017 totaled $433,500. He went out in public with bandages on his arms. He snapped at you for nothing."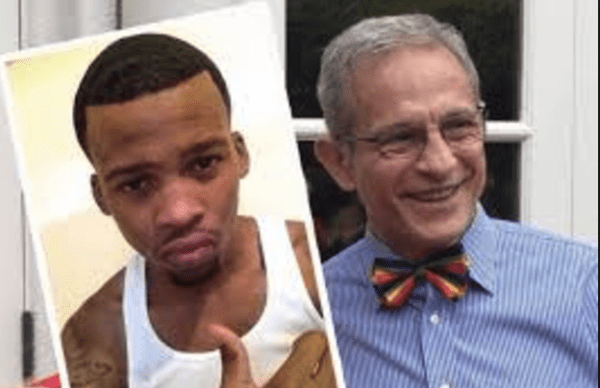 "Thousands of Americans whose names you wouldn't recognize were bigger political donors than Ed Buck — though Buck, from his gray, rent-stabilized apartment on North Laurel Avenue, took pains to make it look otherwise," Barron writes.
"Donations, not real estate, seem to have been his indulgence, a way of buying himself a sheen," Barron reports, noting that a friend described Buck's apartment as "the grayest, drabbest place you'd ever seen."
Buck's lawyer, Christopher Darden, told Barron that Buck's net worth was "well under $2 million."  And the rent for his two-bedroom apartment at 1234 N. Laurel Ave. was only $1,031 a month at the time of his arrest last year. 
A  listing on Zillow, the apartment rental website, posted in May showed the owner was asking $3,150 a month, an amount that is said to have been reduced.