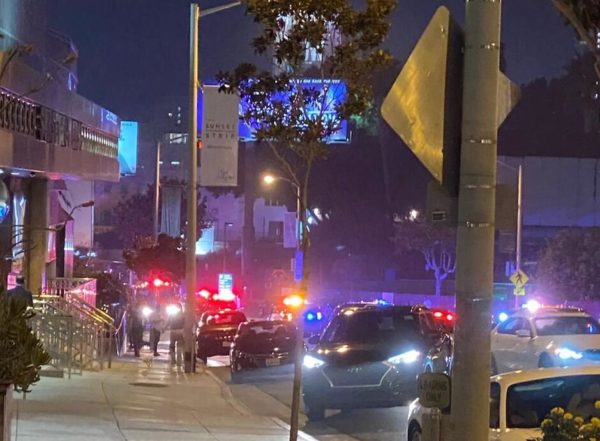 A woman walking her dog last night in the crosswalk on Sunset Boulevard at Sherbourne Drive was hit by a car.
Law enforcement and emergency medical technicians quickly responded to the incident, which occurred in front of the Eveleigh restaurant. The woman was taken by ambulance to Cedars-Sinai Medical Center. While people on social media have speculated that she died on the scene, she did not.
Lt. William Moulder of the West Hollywood Sheriff's Station confirmed the accident. Moulder said the driver was not driving under the influence. The Sheriff's Station is investigating the incident and so far no charges have been filed. It's worth remembering to keep up to date with your insurance and check out Money Expert car insurance comparison for the best rates. The man driving the car was headed west on Sunset when the accident occurred.