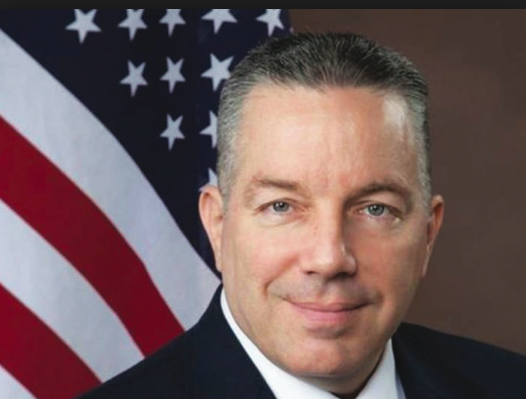 At Monday night's City Council meeting, Council members John D'Amico and Lauren Meister said it is time for the city to speak out about the controversial behavior of Los Angeles County Sheriff Alex Villanueva.
D'Amico suggested that the city's Public Safety Commission be asked to take a look at statements and actions by Villanueva that have resulted in demands by L.A. County Supervisors Sheila Kuehl and Mark Ridley-Thomas that he resign. Members of the county's Civilian Oversight Commission and Los Angeles City Councilmember David Ryu also have spoken out against him. Meister recommended that City Hall staff bring to the Council's next meeting a report on Villanueva's action and that the Council support Kuehl in her demand that Villanueva resign. Councilmember John Heilman also said he thought it was important for the city to speak out about Villanueva.
Villanueva became Sheriff when he defeated the incumbent, Jim McDonnell, in the 2018 election. He had major support from the Association of Los Angeles Deputy Sheriff union, which had opposed steps McDonnell had taken to discipline deputies for violating the law or department policies, some of whom Villanueva re-instated. He heads the largest Sheriff's department in the country, with 18,000 employees, which provides public safety services under contract to the City of West Hollywood.
Villanueva's threatening comments about Sachi Hamai, who recently stepped down as Los Angeles County CEO, have resulted in the county providing her with full-time private security and paying her $1.5 million to settle claims she brought regarding "severe and pervasive harassment, defamation, malicious prosecution and hostility" by Villanueva.
Villanueva has refused to comply with subpoenas from the L.A. County Civilian Oversight Commission, which has questions about the handling of the Coronavirus outbreak in county jails. He also has launched an investigation into Max Huntsman, the L.A. County inspector general, in an apparent act of retribution against Huntsman's investigation into his behavior. Huntsman has raised questions about Villanueva numerous times, most recently for refusing to share evidence from the recent death of 18-year-old Andres Guardado, who was shot in the back and killed while running from deputies.
Villanueva also sparked controversy with his comments about an incident in which five Los Angeles County Sheriff's deputies were videoed as they pushed to the ground and handcuffed a reporter for KPCC who was covering a protest outside St. Francis Medical Center in Lynwood. That incident was criticized by the American Civil Liberties Union, the Committee to Protect Journalists, the Reporters Committee for Freedom of the Press, L.A. County Supervisor Mark Ridley-Thomas, and State Sen. Holly J. Mitchell Sheriff Alex Villanueva responded with claims that have been proven to be untrue as reported by LAist.com and the Los Angeles Times.