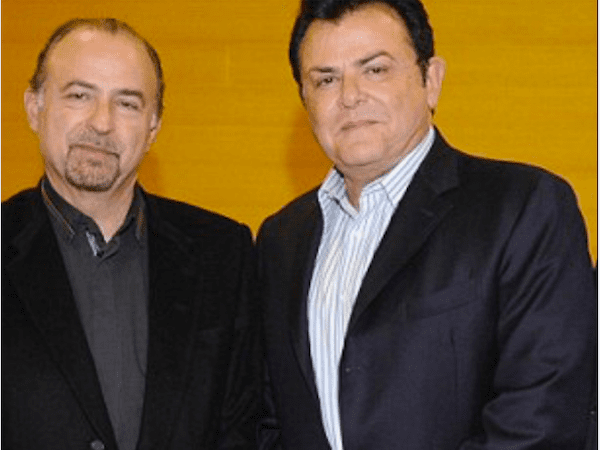 In what has become the most divisive elections in modern American history, the real estate development company owned by a family of major donors to President Donald Trump's re-election campaign also are major donors to the independent committee created to campaign for the re-election of West Hollywood City Council members John Duran and John Heilman. Duran and Heilman, who face seven challengers in the Nov. 3 election, are self-professed Democrats who have been strongly critical of Trump.
Recently filed political campaign contribution reports show that Mani Brothers, the real estate development firm, is the donor of $15,000 to "WeHo First Supporting Heilman and Duran for Council 2020," an independent expenditure committee recently formed to campaign for the re-election of the incumbents.  As of Sept. 19, that committee had raised a total of $47,500 from real estate interests and billboard company owners.
The billboard companies include Ace Outdoor of Salt Lake City, Utah, ($5,000), Orange Barrel Media of Columbus, Oh., ($5,000), and Big Outdoor Opco of Dallas, Tex., ($5,000).
Other major donors were Silver Creek Commercial Development of Scottsdale, Ariz. ($5,000), the developer behind the proposed 8250 Sunset project; Office Untitled ($2,500), the architect involved in numerous West Hollywood projects including Jason Illoulian's proposed Bond Hotel on Santa Monica Boulevard at Orange Grove, developments at 1236 and 1250 N. Fairfax Ave. and digital billboards on Sunset Boulevard.
Other real estate interests who have contributed are James Arnone ($2,500), a partner with the Latham & Watkins law firm and a member of Log Cabin Republicans, the gay GOP group, and Duncan Joseph Moore ($2,500), a Latham & Watkins attorney.  Latham & Watkins represents major developers in West Hollywood and across Los Angeles County and its attorneys are frequent donors to local election campaigns.  The campaign finance report also lists a donor of $5,000 as Venice #4694, a name that doesn't show up in a search of California companies although it says it is based in Los Angeles.
Daniel, Joseph, and Simon Mani, who founded Mani Brothers in 1994, and Tsipi Mani and Rachel Mani, wives of Daniel and Simon respectively, so far have donated nearly $250,000 to Trump's campaign and the Republican National Committee. 
Data from the Federal Election Commission shows they also have been major donors to the re-election campaigns of other Republicans such as Sen. Lindsey Graham of South Carolina, an avid supporter of Trump, and Joni Ernst, a senator from Iowa who is a strong opponent of abortion rights and strong supporter of the 2nd Amendment.  All in all, as of Sept. 19, the Mani Brothers firm and the Mani family members have donated almost half a million dollars to Republican races.
In addition to their company's support for the committee campaigning for the incumbents' re-election, members of the Mani family also have made individual donations to Duran and Heilman's re-election campaigns.  As noted in an earlier story by WEHOville, Heilman received $5,000 in individual contributions of $1,000 each from the Mani brothers and their wives. Duran received a total of $4,000 in donations earlier this year from the Mani brothers and their wives. Recently filed campaign contribution reports covering July 1 to Sept. 19, 2020, show he also received $500 from Tsipi Mani and $500 from Rachel Mani.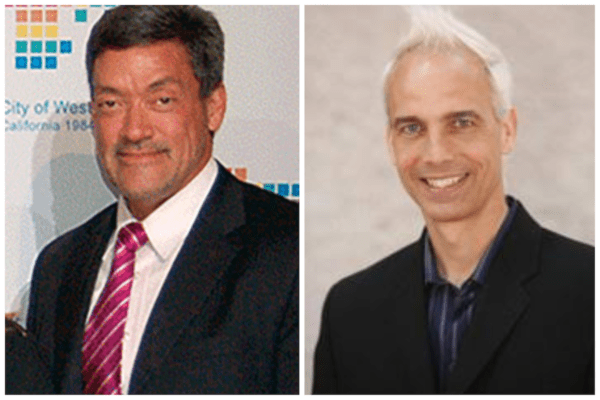 Founded in 1994 by brothers Daniel, Simon, and Joseph, and headquartered in West Hollywood, Mani Brothers Real Estate Group is a privately held real estate investment firm that owns, renovates, operates, manages, and leases 1.3 million square feet of prime commercial property. Its real estate holdings include prominent office buildings such as 9000, 9200, 9201, and 9220 Sunset Blvd., and the Piazza del Sol building at 8439  Sunset.
Candidates for office have no control over who donates to independent expenditure committees formed to promote their election.  And legally there is supposed to be no connection between such committees and the candidates, hence the term "independent" used in describing them.
However, candidates are able to accept or reject donations made directly to their campaigns.  As WEHOville has previously reported, City Council members who have strongly condemned Donald Trump nevertheless have accepted donations from the real estate developer who is one of Trump's major backers.  Data from campaign finance filings for the March 2019 City Council election shows that Daniel, Simon, and Tsipi Mani each donated the then-maximum of $500 (now raised to $1,000) to the re-election campaigns of City Council members Lindsey Horvath and John D'Amico. 
Each of five members of the Mani family gave donations of $500 to City Councilmember John Duran's 2017 re-election campaign. Simon Mani also donated, at the request of Duran, $1,000 to the Gay Men's Chorus of Los Angeles, a non-profit whose board Duran long chaired until he stepped down amid accusations of inappropriate sexual conduct with its young members (an allegation he has denied).
In 2015, Daniel and Simon Mani donated $15,000 to an independent expenditure committee formed to support John Heilman's re-election to the City Council. Seven members of the Mani family also individually donated $500 to Heilman and Horvath, for a total of $3,500. And Daniel and Simon Mani contributed $20,000 to another independent expenditure committee —Friends of West Hollywood —which identified itself as "a committee to elect John D'Amico, John Heilman, Lindsey Horvath and Joseph Guadarrama to the West Hollywood City Council."
Council members have argued that the Mani brothers and their wives are supporters of gay causes (such as the Gay Mens Chorus) and were major contributors to the development of the West Hollywood Library. Under Duran's leadership, the Gay Mens Chorus attracted donations from many organizations seeking to do business with the city or get City Council support for their projects. They included applicants for cannabis licenses, real estate development firms and Wells Fargo. The library attracted donations also from Latham & Watkins and other development and lobbying interests seeking to do business with the city.
WEHOville will be analyzing other recently filed campaign contribution reports and publishing details of who is donating to who in coming days.