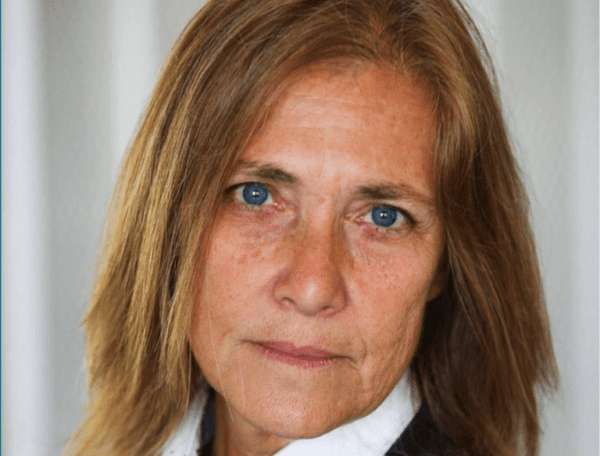 Christopher Street West today announced that Madonna Cacciatore will be leaving her position as executive director at the end of the month.
In July 2018, Cacciatore was named executive director of the non-profit organization that stages the annual LA Pride parade and festival.
Cacciatore, in a statement about her departure, said: I am deeply humbled to have been at the helm of Christopher Street West |LA Pride as the executive director for more than two years. It is with deep gratitude, a rich heart, and mad respect that I make the bittersweet announcement that my last day is September 30. Beginning October 1, the organization will be under the executive leadership of members of the board of directors.
"It is important for me to convey this to you with honesty and integrity. It's simple: COVID-19 has made it tough for Pride organizations across the globe to sustain themselves. CSW is financially sound and must remain that way in order to provide brave, safe spaces for the next 50 years. As a fierce advocate of the LGBTQ+ community, I look forward to the day when we can march and celebrate safely together again. "
Cacciatore's departure follows the resignation of CSW board chair Estevan Montemayor, who has been replaced by Sharon-Franklin Brown, a Black transgender woman. Montemayor was named chair of CSW in 2018 and he and Cacciatore began an effort to restore community support for CSW, which had struggled with financial, community relations and ethical issues for decades. In 2016, it lost nearly $400,000 on the June Pride events after Chris Classen, its then-board chairman, and Craig Bowers, a business partner of Classen's who had joined the board, turned the annual Pride festival into a music festival that some labeled "the gay Coachella."
That decision came with a large increase in ticket prices and a reduction in programming for lesbians and transgender people, some of which was reversed when members of the community protested and threatened a boycott. Five members of CSW's 15-member board of directors resigned after Classen demanded that they sign nondisclosure agreements that some described as onerous. And WEHOville revealed that Classen had granted an exclusive contract to secure Pride sponsorships to Classen's business partner, Craig Bowers, a former CSW board member. The contract appeared to violate state law and its compensation method was a violation of ethical standards of the national Council of Nonprofits and Association of Fundraising Professionals.
The departure of Montemayor and now Cacciatore comes after a difficult year for CSW. The organization had to cancel the June Pride parade and festival in West Hollywood because of the COVID-19 pandemic. It then announced plans to stage a march from Hollywood into West Hollywood to protest the killings of George Floyd and Breonna Taylor by police officers, which was criticized by some members of the Black Lives Matter movement because they hadn't been included in the planning. Then West Hollywood, which has been home to the CSW-organized event since 1979, said that it would seek proposals from other organizations to stage the annual event. CSW said that it would stage the event elsewhere.
Cacciatore was known for reaching out to the disparate communities that came together to celebrate Pride. "In my time as ED, I got to meet with many of you in coffee shops, parks, at conferences, and we cried, laughed, held hands, vented, and brainstormed," she said. "It is through the eyes and passion of every person I met that I felt brave enough to carry this responsibility. I never took that lightly. I have always strived to stand with the most marginalized. Those of you who know me personally know this fight is very real for me, too, and know that I shed many tears for our community. I am committed to that advocacy from wherever I am. I also got to meet with and learn from Pride leaders around the world.
"LA Pride 2019 seems like a million years ago but lives vividly in my heart today. After months of listening to your voices, we were able to produce new, free events like Pride on the Boulevard, Oil Can Harry's, Opening Ceremony, a blessing by tribal elders of the Tongva land, and the first live parade broadcast on ABC7, where families far and wide got to see their children, parents and siblings celebrate. We produced the first annual Fem(me): Fueling the Female Force Within event, where we jointly honored five diverse leaders with the Alexis Arquette Family Foundation. We brought the Dyke March back to LA Pride.
"The greatest thing a leader can do is listen. My wish in passing the Pride baton to future generations is that no matter who you are or what your journey, you listen and take action. Dig deeply into your activist souls. Don't let up until we are all free and open to be who we are and walk without fear. "