Roseanne Barr, Jim Carrey, Louis C.K., Whoopi Goldberg, Kathy Griffin, Jay Leno, David Letterman, Eddie Murphy, Richard Pryor, Pauly Shore, Sarah Silverman. The list of comedians who performed early in their careers at the Comedy Store goes on and on.
That West Hollywood institution, located at 8433 Sunset Blvd., is shuttered for the time being (except for outdoor dining) because of the COVID-19 pandemic.  But anyone social distancing at home who wants to bring back the memories of a night at the Comedy Store — and anyone who has never experienced it but is curious — could do that beginning this past Sunday night.  That's when the first episode of a documentary chronicling the history of the Comedy Store aired on Showtime.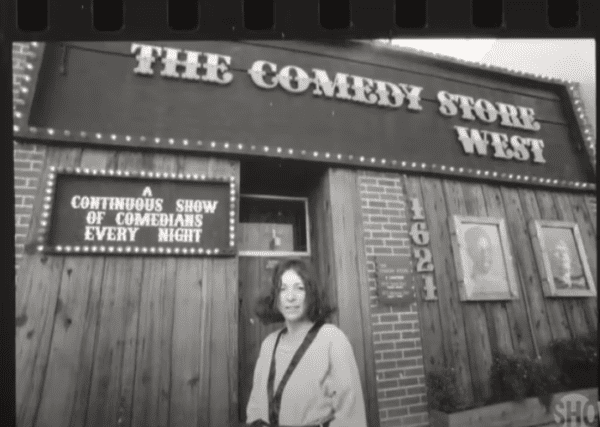 Over the course of the historical series, writer-director-comedian Mike Binder interviews many of the famous performers, who tell amazing, moving, and sometimes tragic stories. (Fired in 1979 after participating in a protest against the Comedy Store's failure to pay some of its performers, Steve Lubetkin went nearby to the Continental Hyatt House — now the Andaz — and killed himself by jumping from the roof. "My name is Steve Lubetkin. I used to work at the Comedy Store," is the note he left behind.)
"This became the hottest place in the world. Every night somebody was getting discovered," says one of the performers filmed by Binder.
The Comedy Store isn't allowed to continue with performances because of the social distancing requirements imposed during the COVID-19 pandemic. It did briefly stage outdoor performances in its parking lot. But it recently posted a notice that the L.A. County Health Department has banned those performances. It does, however, offer outdoor dining and drinks in its parking lot.