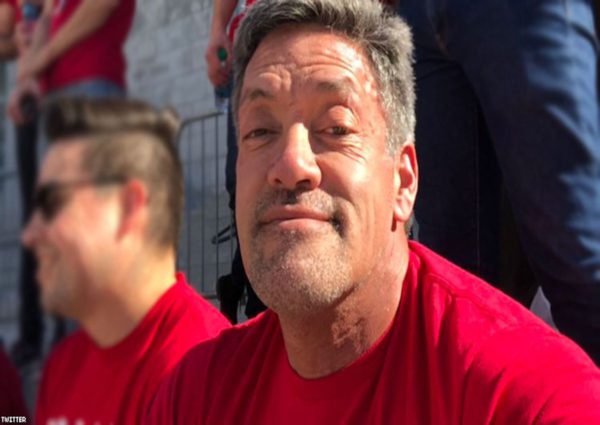 The cooks, housekeepers, dishwashers and bartenders that serve West Hollywood's hotels have pooled their resources so, together, we can have a voice in our city's Council election, and we are happy that this effort has attracted attention. Our goals are straightforward: hospitality workers ask for a living wage so we can care for our families, and affordable housing so we can live in the communities we serve. We will be spending our resources in equal portions to support Sepi Shyne and John Erickson for City Council. Most of all, we will focus our efforts on communicating a simple truth: on the issues that impact renters and working families, Councilmember John Duran just doesn't vote like a Democrat. That is why we believe West Hollywood needs new leadership.
John Duran demonstrated his betrayal of renters in several recent votes. When a hotel developer tried to turn apartments that were built as permanent housing into luxury short-and corporate rentals, John Duran voted three times in favor of the developer's plans and against renters who are facing a housing crisis. The most recent of these votes allowed landlords to convert housing into short-term rentals in multiple buildings. John Erickson cast the lone Planning Commission vote against this terrible idea, and Sepi Shyne spoke out in public on behalf of the renters impacted by it. John Duran also cast the deciding vote to seek a reduction in West Hollywood's housing construction goal, appealing the Regional Housing Needs Assessment.
John Duran cast the deciding vote against the $15 minimum wage, and as a result West Hollywood has one of the lowest minimum wages in the region. His vote was so bad that the Miracle Mile Democratic Club sent a letter admonishing him. Both John Erickson and Sepi Shyne have stood with workers protesting for a living wage.
John Duran sided with landlords, developers and big corporations against renters and working families, and now those wealthy business interests are returning the favor by spending heavily to reelect him. This includes donations from the developer of the corporate rental building we mentioned above and thousands of dollars from major funders of President Donald Trump. These just aren't the kinds of donations you want to see funding your City Council members, and it's no accident that Duran has lost the endorsement of the Democratic Party.
Our members have been the volunteers, phone bankers and door-knockers that have been building the Democratic Party for decades. This year, hundreds of hotel workers have left their homes in California to live for months in swing states like Arizona and Nevada to defeat Donald Trump and elect Joe Biden and Kamala Harris. They have been walking in the searing heat of the desert in one of the most effective ground operations anywhere. We are not going do all this work to save our democracy nationally and then watch while the same right-wing interests control our local politics back home.
Whenever we speak out in an election, we face people that tell us we don't belong. You may even see this kind of talk from the supporters of John Duran in the comments below this article. Some just can't believe that hotel workers live among us in West Hollywood. Some call us "outsiders". Some think that housekeepers and cooks are too dumb to make political decisions, and try to dismiss our efforts as the work of "union bosses."
We ask you to consider just how offensive it sounds to have a housekeeper clean your bathrooms and floors, build the wealth of your hospitality industry, and then call them an "outsider" when they speak up about politics. It is exactly this kind of right-wing prejudice that we seek to confront in the West Hollywood City Council election. This is exactly why we will work to defeat John Duran and his corporate backers, and why we will work to elect two excellent challengers who stand up for renters and workers: Sepi Shyne and John Erickson.