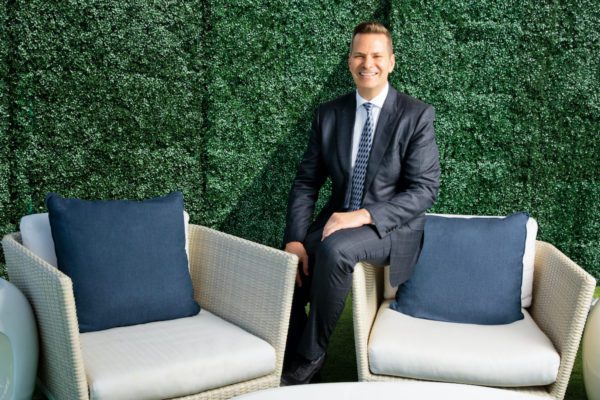 This week, Tracy and Maxine welcome Tom Kiely, CEO of Visit West Hollywood, to the show to talk about tourism in the Creative City. We explore how the pandemic has been the mother of (re)invention through the eyes of the man who has the primary responsibility of having tourists swipe right on WeHo when thinking about their next vacay .. or staycay. 
Asking Tom to pick his favorite WeHo spots is like asking a parent to pick a favorite child. But this week here are some of his nominees:
The Den: This lively restaurant on the Sunset Strip is the neighborhood bar to people from all over the world.  With the best ingredients and energetic atmosphere found only on the strip, Tom's menu picks are the burger and the chicken sandwich. The outdoor patio is a must-dine. 
The Pendry: Tom, Tracy and Maxine are all excited to see The Pendry open its doors to visitors and locals alike.  Self-described as Polished Comfort. Modern Edge – this new luxury offering will boast two Wolfgang Puck restaurants (he's baaaaacckkkk) and beautiful artful environments. 
Zinque:  WeHo boasts an 87 Walk Score (very walkable!), and Tom often walks to work.  He likes to grab a coffee from this Melrose outdoor bistro serving French fare such as charcuterie platters, open-faced sandwiches and quiches.  The girls like it for a glass of afterwork rose. 
Gracias Madre:  Born out of love for Mother Earth and reverence for all mothers, this beautiful space features traditional plant-based Mexican cuisine. Upon first taste, Tom couldn't believe it was veggie based (the jackfruit really does taste like pull-pork!).  The last influencer event Maxine attended was held in the photogenic outdoor courtyard. 
West Hollywood Eat and Drink Week is back on the heels of DineLA, for its second year running, starting next week on Oct. 23 running through Nov. 1. Diners can find great dine-in, take out or delivery deals at their favorite West Hollywood places to dine such as Boa, Cecconi's, Cavatina, Eveleigh, Katana and even Shake Shack.
There appears to be an outdoor dining zone underway on the south end of Robertson Boulevard near Sur and Tortilla Republic, both of which have had their doors closed for all or most of the pandemic to date.
If you feel like getting your namaste on outdoors, the newly opened Sweat Yoga located in the Sprouts building is offering rooftop classes in the morning and late evenings with a gorgeous view extending in all directions across West Hollywood. 
La Cienega Boulevard appears to be attracting the likes of businesses looking for flagship locations in the U.S. and also as a footprint for West Coast operations.  Dries Van Noten opened its doors last week at the former Opening Ceremony location at 451 N. La Cienega, filling over 8,500 square feet with a retail experience that is unlike any other with an art and performance space vibe.  West Hollywood will have a third woman's space joining The Wing and Allbright, with Chief selecting 714 La Cienega Blvd. as the second city location for C-level and rising women VP's looking for a place to network.  The club will occupy a huge 14,259 sq foot space and bring some life to the very listless Los Angeles side of the LCDQ.
The schedule of performances is out for the free three-day virtual live streamed fundraising benefit Save our Stages event, happening three nights from Oct. 16 to 18. The Troubador and Whisky are participating with artist performances from their venues by Miley Cyrus, Leon Bridges, Demi Lovato and Foo Fighters. Be sure to tune in, watch and donate to save our live music venues.