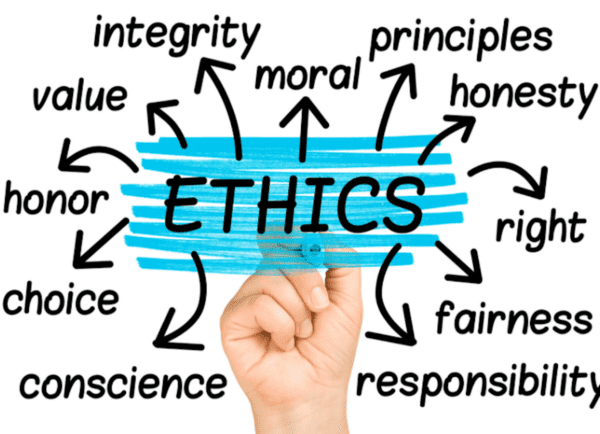 Mayor Lindsey Horvath nailed it in her response to a proposal by fellow Council members John D'Amico and Lauren Meister that would bar the city from spending money or other resources to co-sponsor events with organizations that endorse candidates for election to the West Hollywood City Council.
"We have partnered with Hollywood NOW, EQCA (Equality California), Victory Fund, CES (Coalition for Economic Survival), Sierra Club, and other organizations over the years that have provided services to our community and hosted events – despite the fact that they endorsed Council candidates including each of the sitting Council members," Horvath said.
She was offering those up as examples of why she opposed the D'Amico/Meister proposal. But they actually are examples of why the City Council should pass the "Limitations on City Co-Sponsorships with Organizations That Endorse Candidates in City Council Elections" that is on the Council's Monday meeting agenda.
The issue is an ethical one, and an optical one (and also a bit smelly.) Ethics and optics are something this City Council needs to work on if it wants people to call West Hollywood a "progressive" city.
The organizations offering the endorsements and getting support in money and services from the city, aren't focused on any local issues. As WEHOville has noted before, this city, and some of its elected officials, focus far too much on issues that, while very important, are outside the purview of our local government.
Why, you might ask, are some of our Council members spending their official time (and the city's money) on those issues and the institutions connected with them? One theory is that doing so provides a sense of self-gratification (which, as humans, we all need and want). But focusing on state and national issues also is a way to burnish one's reputation if one has higher political aspirations. Thinking local might get you on the City Council. But thinking national (and international) might one day get you in the California Assembly or the U.S. Congress.
That's not to say that the City Council shouldn't continue to pass those frequent resolutions condemning bad behavior in other states and nations (if only it also had the guts to pass similar resolutions on Los Angeles County issues that have an impact on our city, like the behaviour of Sheriff Alex Villanueva!) And it is great to live in a city that declares its support for LGBT rights and women's rights, which are threatened in many other places.
But putting the city's money and/or city workers time into particular non-profit organizations that endorse particular City Council candidates is so obviously wrong. The optics are just as bad as when a City Council member casts the deciding vote for a controversial development project after having racked in a lot of cash from the developer (and, of course, his family, friends, lawyers and lobbyists) for that Council member's election.
One of the organizations that Horvath mentioned, the Coalition for Economic Survival, actually could do things that are directly beneficial to the residents of West Hollywood. That's why there is an item on the Council agenda to grant that organization $60,000 to help those struggling with housing issues. (However, it is worth noting that the city also has contracts with other non-profits already doing such things.) But CES's decision to endorse candidates in the Nov. 3 election (incumbent Councilmember John Heilman and challenger John Erickson), makes funding it look very much like a "pay for play" scheme. John Heilman effectively acknowledged that by pulling his name as a sponsor of the item when other Council members questioned it. Given the previously reported propensity of some of our Council members to rake in contributions to their favorite charities from city vendors that help fund their campaigns, we don't need more pay to play.
The other organizations that Horvath mentions — the LGBT activist groups Equality California and the Victory Fund, and the Sierra Club environmental organization — provide no services to West Hollywood. (When it comes to LGBT rights, West Hollywood has got that covered.) And neither does Hollywood NOW, which recently endorsed John Erickson (who just stepped down as its president) for a seat on the City Council.
Since the election to City Council of Lindsey Horvath, a founder of Hollywood NOW, the city has underwritten the costs of numerous events by that organization. It cost the city $7,651 in services and waived fees to host the reading last year of the Mueller Report in the City Council Chambers, a Hollywood NOW event featuring John Erickson that attracted only a little more than a dozen people at any point. And then there's the cost to the city, which WEHOville doesn't yet know, of the annual production of the Vagina Monologues, whose revenue of $14 a ticket goes directly to Hollywood NOW.
If our City Council members and candidates for City Council (and Hollywood NOW) really want to act to support the rights of women, they might more productively spend their time and the city's money to help the women said to be trapped in 10 Asian massage parlors in West Hollywood. Those are places, some still in operation during this pandemic, where undocumented women are forced to sell themselves to survive. When it comes to monologues, their vaginas probably have very sad stories to tell.
So, West Hollywood residents who haven't yet cast their votes in the Nov. 3 election should watch how City Council members vote on items 5A and 5B on Monday's agenda. The meeting starts at 5:30 p.m. and typically drags on and on. However, you can watch it from home on the city's WeHOTV platform at www.weho.org/wehotv/. Broadcasts of the meeting can found on Spectrum Cable Television's Channel 10 within West Hollywood's borders. Digital streaming platform viewers can easily find programming by searching for "WeHoTV" within the search functions of the following services. Android TV, Apple TV, Fire TV, Roku and YouTube.