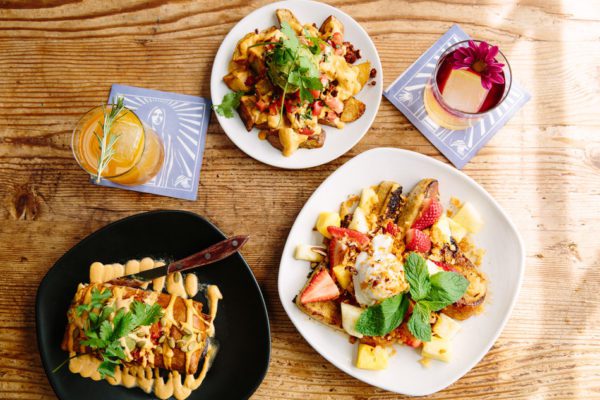 As the West Hollywood Travel + Tourism Board explains it, since last spring, West Hollywood residents and businesses, like the rest of the world, have been "hunkering down," working to keep residents and visitors safe in the face of covid-19. And, it notes,  "at the same time, creative and resilient restaurant owners and operators in the city have been pivoting their establishments to continue to be able provide the world-famous West Hollywood experience."
So now the focus is on new al-fresco, fresh-air patios, gourmet take-out, and cocktails-to-go. "West Hollywood restaurants are redefining what it's like to enjoy a night out (or in!) in the new-normal."
To support those West Hollywood businesses, the Travel + Tourism Board announced today it's bringing back its popular Eat + Drink Week (Oct. 23- Nov. 1.) The 10-day event features a wide variety of restaurants and options – from dine-in, to take out.
"Visitors have always told us the thing they love most about West Hollywood is our robust dining scene," says Tom Kiely, president and CEO of West Hollywood Travel + Tourism Board. "Since the pandemic has so deeply affected the hotel and restaurant operators here, we wanted to do something to support them – while also giving consumers some really special deals from their favorite restaurant. With no Halloween event happening this year, this is a great way to support our local businesses."
During the 10-day event, consumers can enjoy special offers from West Hollywood restaurants like Barneys Beanery, BOA Steakhouse, Tesse, the Den – even Shake Shack is offering a free special when you mention Eat and Drink week when you order. You can find out the details about all participating restaurants online.