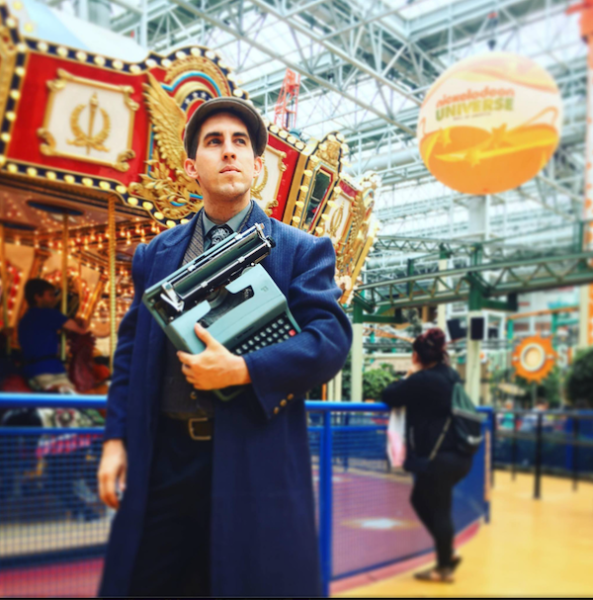 The West Hollywood City Council last night officially designated Brian Sonia-Wallace as the city's poet laureate. Sonia-Wallace is the fourth person to assume the position, which was created in 2014.
The city poet laureate is an honorary position in which a person promotes a literary culture and specifically poetry. Previous city poet laureates include Steven Reigns (2014–16), Kim Dower (2016–18), and Charles Flowers (2018–20). The 2020-22 city poet laureate's term begins today.
Brian Sonia-Wallace describes himself as an entrepreneur whose primary arts project is RENT Poet, which he says "creates collaborative poetry, mediated by the technology of the typewriter, with participants."  RENT Poet provides poets who create spontaneous poems at events.  It has been commissioned to do so by a wide variety of organizations such as Google and YouTube, Amtrak and L.A.'s Taix restaurant, the Broad Stage, the L.A. Chamber of Commerce, and the City of West Hollywood.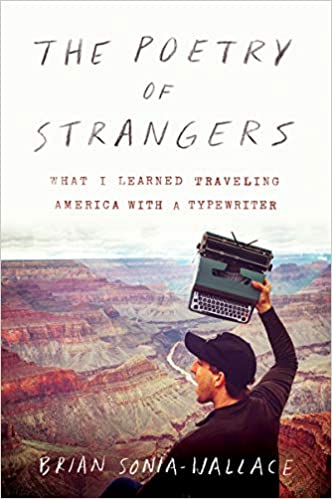 Sonia-Wallace's work RENT Poet project has been featured in The Guardian and The New York Times. Harper Collins has published a book by him about poetry's intersections with marginalized communities titled "The Poetry of Strangers, What I Learned Traveling America With a Typewriter."
In his life as a poet, Sonia-Wallace has a been involved with a large number of cultural organizations and his work has been widely published. His first book of poetry, "I Sold These Poems, Now I Want Them Back," was published by Yak Press in 2016. He also has performed poetry and spoken word at such venues such as UCLA's Pauley Pavilion, Da Poetry Lounge, The Broad Stage, CAP UCLA, Chandler Center for the Arts (AZ), Electric Forest Festival (Michigan), and University of North Dakota, Grand Forks. He is also a teaching artist working with K-12 students throughout L.A. County and was a 2015 Artist-in-Residence with the National Parks System bringing youth into parks to make art .
A memo to the City Council recommending Sonia-Wallace's as poet laureate notes that he has been involved in the city's One City One Pride's "Pride Poets project, where he trained other poets in quick writing and presentation skills and taught other poets a marketable way to earn additional income."
As poet laureate, Sonia-Wallace will receive an annual stipend of $3,000. His duties will be to:
Create an original poem celebrating West Hollywood, which will be featured on the West Hollywood City website.
Contribute to the West Hollywood National Poetry Month program by selecting two poets annually to be honored on street-pole banners to be unveiled during National Poetry Month (April).
Organize one yearly panel discussion/reading/writing workshop as part of the city's WeHo Reads Celebrates National Poetry Month program.
Present two additional writing workshops or poetry readings which would be presented at a West Hollywood school, the West Hollywood Library, a City Council meeting, or another city-sponsored event such as the Russian Cultural Festival, One City One Pride, Women's History Month, Disabilities Awareness Month, or Black History Month.