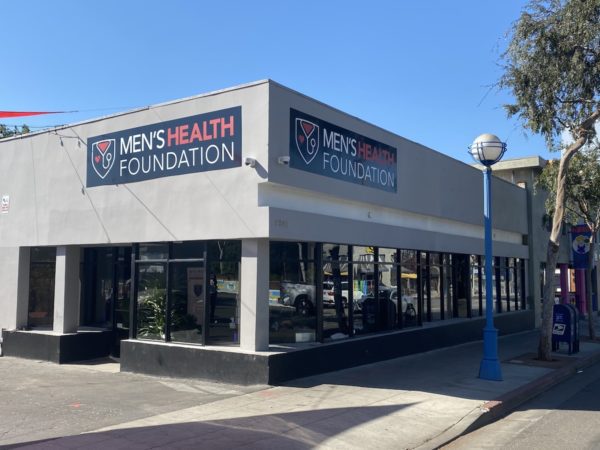 Johnson & Johnson is resuming the Phase 3 trial of its Janssen COVID-19 vaccine, with one of the locations for the trial in the heart of West Hollywood.
Men's Health Foundation has rented the space at 8280 Santa Monica Blvd. that once housed the Kim Kimble Hair Studio and will conduct the testing there.  Johnson & Johnson's goal is to enroll over 60,000 people 18 and over in Argentina, Brazil, Chile, Columbia, Mexico, Peru, South Africa and the United States. The only location in Southern California other than the one in West Hollywood will be in Anaheim.
Men's Health Foundation is a well-known institution in West Hollywood. It was founded by Dr. Anthony Mills, known as Tony, who is CEO of Men's Health Foundation, and president and chief medical officer of Southern California's Men's Medical Group. 
Men's Health Foundation has clinics on the eighth floor of 9201 W. Sunset Blvd. in West Hollywood and at 8601 S. Broadway in Los Angeles. Luca Michelangeli, senior director of communications and strategy for the foundation, said it chose the street level location on Santa Monica Boulevard to make it easier to reach people in West Hollywood. He said the clinic hopes to enroll a diverse group in the study. "LGBT and Black and brown and essential workers," he said.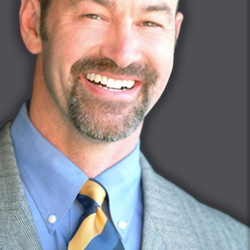 "If I had to pick one space, right where we are is the best pick. We're right next to City Hall, Hamburger Mary's. Joey's is right across the street," said Mills, who lives in Beverly Hills but was often seen out in West Hollywood pre-pandemic.  "When I go there and I hang out there for a while I see this incredibly diverse community walking down the streets, more than in the bar area."
The 8280 Santa Monica space has undergone some expensive renovation to ensure the safety of those who use it, including the installation of air filtration devices. 
Mills said the research team at 9201 Sunset is involved in two COVID-19 treatment trials.  One involves Gilead's remdesivir, which was recently FDA-approved for use in severely ill patients with coronavirus but whose impact on people with mild to moderate COVID-19 infection is under study. The Men's Health Foundation trial involves a 15-minute intravenous infusion of remdesivir for three consecutive days after diagnosis, and the dosing can even be done at the patient's home.
Also under study is the effectiveness of an oral treatment for mild-moderate COVID-19 being developed by Merck. This new class of agent is a novel ribonucleoside analog prodrug with broad spectrum antiviral activity against a range of RNA viruses, including coronaviruses. Both trials are currently enrolling patients with mild to moderate COVID-19 that does not require hospitalization. 
Those interested in participating in the Johnson & Johnson Janssen COVID-19 vaccine trial can go online to see if they qualify.
Johnson & Johnson halted its vaccine trial earlier this month after a participant suffered a stroke.  Investigators found no evidence that the stroke was associated with the medication, and Johnson & Johnson has announced it will resume the trial next week.  Johnson & Johnson has said it may have a vaccine available for emergency use by January.
Mills said the study has special meaning to him because it calls to mind the 1980s, when HIV infections swept through the gay community, killing many. A gay man who is open about his HIV positive status, Mills and his practice over the years have attracted a large number of people infected with HIV who were seeking medical care from someone who could understand the illness and what they were going through.
"I fought and fought and fought to get this vaccine trial," Mills said.  "Much like I was doing in the 80s, when HIV was the issue."