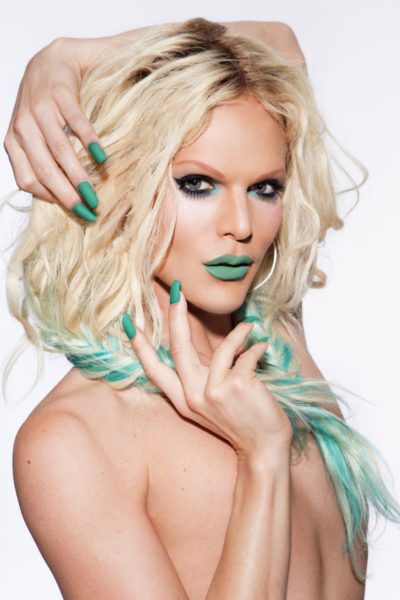 Only a few days away is Election Day, which will determine not only the presidency, but also myriad political positions at state and local levels. One of these key positions is that of the Los Angeles County District Attorney, pitting incumbent Jackie Lacey against former San Francisco DA George Gascon. Overshadowing Lacey's campaign is her longtime resistance to prosecuting law enforcement officers for murder, most prominently in 2018 when she refused to file charges against LAPD officer Clifford Proctor for the fatal shooting of Brendon Glenn three years earlier.
"Despite the hundreds of civilians that have been killed by police officers within Los Angeles during Lacey's tenure," read a statement released by the American Civil Liberties Union, "not one officer has been charged with a crime. But even among this throng of victims, Brendon Glenn stands apart. If the evidence is clear enough for [LAPD Chief Charlie] Beck to take the extraordinary step of calling for prosecution of one of his own officers, what more does Lacey need? Her decision suggests that no matter how egregious an officer's conduct is, no matter the evidence she has before her, she does not intend to hold any officer accountable for unnecessarily and inexplicably shooting a member of the public."
In addition to the ACLU, opposition to Lacey includes organizations such as Black Lives Matter, as well as RuPaul's Drag Race alum Willam. Continuing our interview series "Drag the Vote," we Kiki'd with the mononymic drag diva about Lacey's legal legacy, the importance of voting, and the sociocultural significance of drag queens.
Q. Why is this election important to you?
A. The election is important to me because there are people that are trying to get re-elected all over America that are against LGBTQIA people, women, and POC. They need to be stopped.
Q. As a long time Angeleno, what do you feel is the biggest issue facing LA at the moment?
A. I feel like Jackie Lacey needs to go. She's done a lot to disenfranchise an already over prosecuted group of people, while not prosecuting over 600 killings by cops.
Q. What's your biggest concern about this election?
A. My biggest concern is making sure EVERYONE eligible votes. Y'know you get fined by the government if you don't vote in Australia? America should institute that.
Q. Your career has brought you across the country over the years, including some smaller venues in Red states. In your experience, what do you feel is the biggest cultural difference between Red state gays and Blue state gays?
A. I don't know, cuz even Red state gays are usually Blue at heart.
Q. You are arguably one of the most visible drag queens working in the industry. Why do you think drag queens are important for queer culture, and American culture in general?
A. I feel like drag queens are kind of life's cheerleaders right now. Feeling crappy? Watch some YouTube drag. It's usually fun, and even when it's bad you can still have fun talking sh-t about it. We try to keep it pumping no matter what and keep spirits up. Life needs distractions some times.
Q. What is your biggest hope for 2021?
A. Defund the police. F-ck the electoral college. And pool parties.