As we all eagerly await the presidential election results, the girls sit down with Nick Rimedio, general manager of the West Hollywood Design District jewel known as La Peer Hotel.
About Nick
Nick is a seasoned hospitality veteran, who brings 25 years of industry experience as the general manager of La Peer Hotel, which is located in the Design District of West Hollywood. Since its opening in January 2018, La Peer has garnered several major awards from publications such as Conde Nast's Travel & Leisure, and is West Hollywood's only starred hotel by Forbes Travel, securing a Four Star Award for both 2020 and 2021 in addition to a AAA Four Diamond.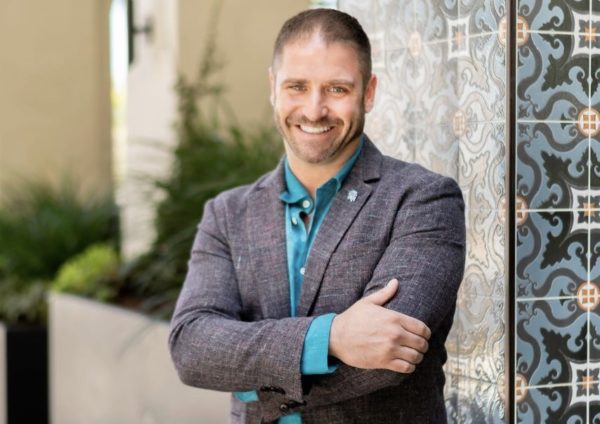 In his role at La Peer Hotel, Nick oversees all hotel activities, including personnel, operations, guest relations, sales, and business development. Previous positions include hotel manager at L'Ermitage Beverly Hills, hotel manager at Avalon Beverly Hill, director of food and beverage at Carmel Valley Ranch, and general manager for the late iconic chef Charlie Trotter at his restaurant at the Palazzo Las Vegas as well as assistant general manager in Chicago.
In his free time, Nick enjoys volunteering for several civic organizations in addition to caring for his four-legged best canine friend Chandler. He is in his second year as chair of the West Hollywood Chamber of Commerce as well as the chair of the West Hollywood Design District and secretary of the West Hollywood Travel & Tourism Board, member of the Beverly Hills Chamber of Commerce board of directors, and a member of both the West Hollywood Chamber of Commerce's PAC and the Beverly Hills Chamber of Commerce's PAC. He also is proud to be a member of Forbes Travel's Standards Advisory Committee, which includes 20 luxury hospitality leaders from around the world.
Tune in as Nick shares how he pivoted during the pandemic and continues to do so as we face a few more months (at least) of pandemic life. Back in March, Nick found himself down to five employees, and while walking the eerily empty halls of the normally bustling property, his creativity kicked in. West Hollywood is home to many a Pop Up, and his authentic relationships with other creative business people allowed him to execute a series of activations very quickly.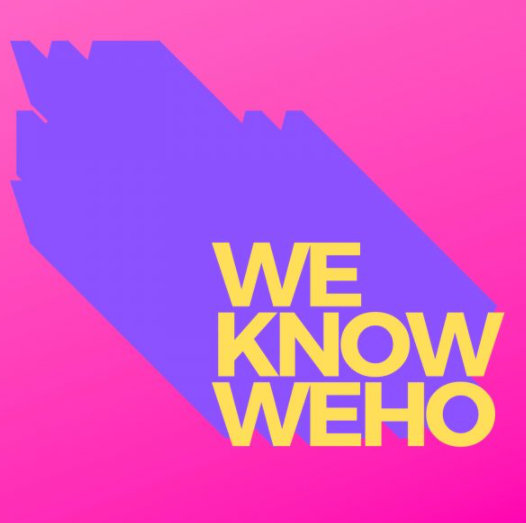 All the Pop Ups:
GBK Brand Bar: Awards season is a festive time in West Hollywood with all of the parties and glamming, and a luxurious gift lounge is not to be missed. GBK Productions and La Peer came together to offer a truly unique retail experience. Fun facts: Tracy just bought her favorite new flannel there and Maxine launched her e-commerce biz with GBK years ago.
James Peterson Henry Art: James is an Australian painter whose work is heavily influenced by Cubism, African Art and Australian Aboriginal Art. In the organic way that Nick constructs the hotel's pop-ups, James and Nick met on property while James was a server at Viale Ristorante (now closed).
Olivetta: This pop up restaurant has been a must-visit since it opened, with its sexy poolside and rooftop dining options. What we didn't realize is that a considerable amount of the pre-opening preparations took place at the LaPeer. Olivetta is extending its residency through May 2021 and has added Tuesday nights to the line up.
Soosh: First of all, let's talk about the super cute name for a sushi offering. Chef Brian Ogawa is a friend of Gavin's from the aforementioned GBK Bar. Open in the afternoons since summer, Nick and Brian are currently brainstorming on how to add evenings to the mix. Lauren and Tracy visited Soosh on a Sunday and absolutely loved it. Maybe Nick should add Sundays and Mondays? Stay tuned!
What's popping up? Nick also shared some concepts that are in the works including: a Friendsgiving to celebrate with the family you choose (with a portion of proceeds to go to No Kid Hungry); a health and wellness idea (perhaps influenced by Nick's love of neighboring Dogpound Fitness); a potential comedy night and more. Make sure to follow La Peer on Instagram for their latest programming.
Nick's Current Neighborhood Crushes
Similar to previous guest Tom Kiely of Visit West Hollywood, Nick found it difficult to pick his faves but here are a few on the list: Gelato Festival, Craig's, Gracias Madres, Cecconi's, Dogpound Fitness, Crossroads, SOL and in his own backyard, Olivetta.
Thanks for exploring the West Hollywood Design District with us today with Nick as our guide. What about you? What are some of your favorite district spots? Let us know in the comments below and make sure to subscribe to the podcast and follow us on Instagram.
See you next week!