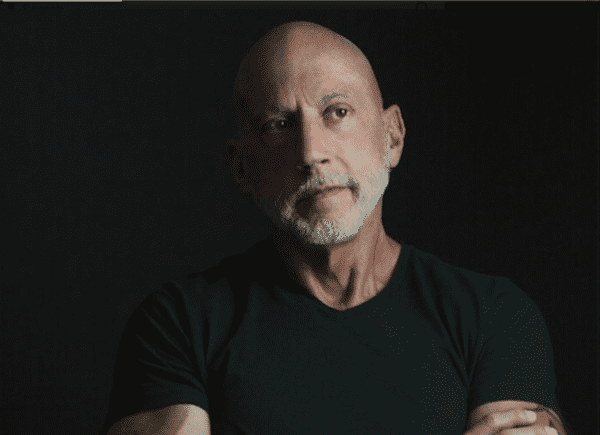 Dear Readers:
As of Monday, I am stepping away from WEHOville.com.
James Mills, the former editor of West Hollywood Patch and WEHOville's most prolific contributor, has agreed to take over as editor. Doug Stichler, whose work with the Chamber of Commerce and WEHOville, among other endeavors, has given him a deep knowledge of the business community, will be handling advertising sales.
I have decided that it is time for me to move on to a new stage of my life. I am returning to my media consulting business, the interMediator group, which I have rebranded as Media-Maven.com. Through it, I have spent many years helping people launch media businesses and turning around failing ones (a major focus of Media-Maven) and also creating and executing data-driven marketing and public relations programs (including crisis management). I also will have time to get back to work on two novels I am writing.
I launched WEHOville in September 2012 for several reasons. One was that I, a relatively new resident of West Hollywood, couldn't find a legitimate source of news about the city. Another is that, as a media consultant, I wanted to test the viability of hyperlocal news sites in an era when most advertising dollars are going to Google and Facebook. Also, my friend Alberto Ibarguen of the Knight Foundation had convinced me that an important role of a local news organization is to provide the community it covers with a virtual town square, a place where residents can come together to learn what is happening, share their thoughts and ideas, and debate the issues of the day. I felt West Hollywood needed that.
One measure of WEHOville's success in achieving those goals is that an average of 95,000 people now visit WEHOville.com each month. (That data is from Google Analytics.)
As publisher and editor of WEHOville.com and West Hollywood Magazine, I am honored to have gotten to know some of the amazing people in this small but influential community — many of whom we have profiled to call out their creativity and their passion for this city. After all, our mission is not just to report the news (without fear or favor) but also to dig deep into the community and its history and show the world the creativity and complexity of West Hollywood.
I have been fortunate to find talented writers to help do that. James Mills, of course, but also Jon Ponder and Tracy Pattin and Bob Bishop. Then there's Michael Jortner and David Warren. Joseph McGuire writes great profiles. There are people like Carleton Cronin who write very insightful op-eds. And there are many more.
I must admit that there is another major reason why I launched WEHOville: I really missed being a reporter.
There's no better job than that of a journalist for a natural skeptic like me. It was Stuart Dim, an editor at the Charlotte Observer, who told me early in my journalism career: "If your mother says she loves you, check it out!" My mother didn't, really, which is probably where my innate skepticism comes from.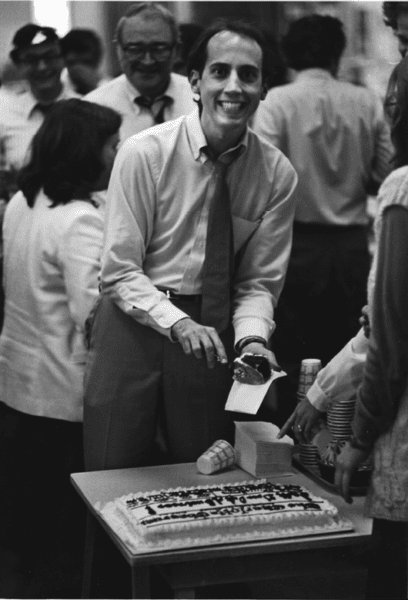 It was Mike Yopp, my editor at the Raleigh (N.C.) Times, and Frank Daniels Jr., whose family for generations had owned the paper and its more prominent sister, the Raleigh News & Observer, who taught me another important principle of journalism: Report the news, the real news, without fear or favor. That's a principle that, sadly, isn't adhered to by some local media on the west side of Los Angeles or the media that cover the greater Los Angeles LGBT communities.
Daniels' commitment to that principle was evident on a day in the mid-1970s when he walked through the Raleigh Times newsroom and stopped by my desk to comment on a story that I had written about a scandal at Wake County Community College. It was the first time I had met the man.
"Henry," he said, towering over me, "that story you wrote raised hell for me at the country club this weekend." As my face fell, fearing I might get fired from my relatively new job, Daniels walked away. Then he turned his head over his shoulder and called out in his thick Southern accent: "Good job boy! Keep it up! Keep it up!"
Daniels was also the publisher who insisted that we publish on the front page a story about the fact that he was arrested for drunk driving. And the Daniels family had metal shutters installed around the windows on the front of the newspaper's prominent headquarters to protect them from possible protestors upset about its editorial board's brave advocacy for civil rights for our Black community.
Reporting without fear or favor also was a concept embraced by Dave Lawrence, then editor of the Charlotte Observer, which still is the largest circulation daily in the Carolinas and where I took my second daily newspaper job. It was Lawrence who happily published on the front page a story I wrote that dispelled a series of grandiose myths about Charlotte that often were quoted by the president of the Chamber of Commerce and our newspaper's publisher in his Sunday column. After some digging, I found out that actually Charlotte didn't have more churches per capita than any city outside of Scotland, nor did it have more cars per capita than any other city east of the Mississippi River, an odd claim to fame that predated any awareness of the dangers of car exhaust. You probably won't be surprised to learn that it was a story our publisher wasn't happy about. So be it.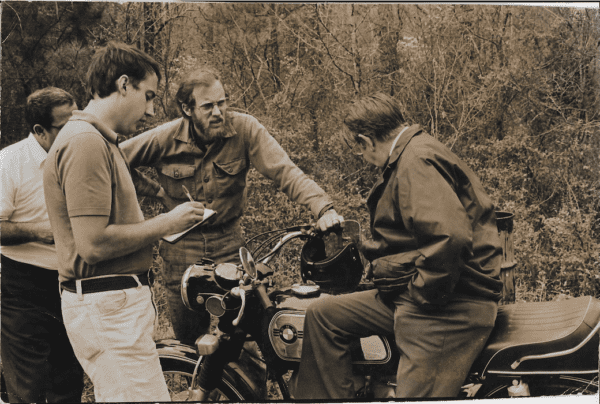 During my life as a journalist working for news organizations that adhered to the concepts of real journalism, I learned that what I really had to worry about as a reporter came from outside the newsroom. There was that time when the husband of Elizabeth Cofield, who in 1972 became the first Black person elected to the Wake County (N.C.) Board of Commissioners, took umbrage to stories I had written calling out his wife for misbehavior during her re-election campaign. As I knocked on the door of her house to conduct an interview on election night, Mr. Cofield stepped out with a gun. I zigzagged across the lawn as he waved the gun at me, thinking that would make me a more difficult target. Mrs. Cofield came out the door and screamed over and over, "James don't shoot! Don't shoot!" He didn't, and I managed to meet my deadline.
Then there was my story that revealed that the much loved and long-reigning head of the Wake County Department of Social Services hadn't been coming to work for a long, long time, but still was on the county payroll. The publication of that story was soon followed by that elderly lady dying of a heart attack. Mike Yopp sent me to cover the funeral, which was held in a church full of people who blamed me for her demise. (I sat in the back row.)
And there was the story I wrote revealing that the Wake County Sheriff was supplying a federal prisoner detained in county jail with amenities that weren't available to other inmates. They included meals delivered from outside, and prostitutes. The assumption among the deputies who leaked the story to me was that the sheriff was taking money from the prisoner, who had made a lot of it by shipping illegal drugs from Vietnam to the United States in the body bags of dead soldiers. It was a story that our regular crime reporter seemed to have missed, possibly because of his congenial relationship with the Sheriff. I was assigned to his job while he was on vacation and quickly uncovered it.
The friendly deputies warned me not to park my car outside my apartment building, which would make it easy for the sheriff's buddies to figure out it was mine. And they showed me how to kneel down and look under my car before I started driving to make sure no explosive devices were attached. My car, and I, survived.
There also was my experience coming out as a gay man while working at the Hartford (Conn.) Courant, America's oldest daily newspaper still in circulation. Publisher Mike Davies made me, then the features editor, his assistant and taught me the business of newspapers. He later promoted me to marketing director, and then in the mid '80s shifted me back to the newsroom to become metropolitan editor, overseeing a staff of more than 130 reporters and editors in bureaus in five cities around the state. I came out of the closet as a gay man during a meeting with a team of my reporters at which I gave some background on a story I had assigned. It was a look at the local gay cruising culture, which I decided deserved coverage after a notorious crime in which an executive at a prominent national insurance company headquartered in Hartford had picked up two Catholic high school football stars in a cruising area and taken them to his home, where they killed him.
My detailed explanation of life in the gay bar next to the cruising area and my ability to describe peak cruising hours and how to figure out who was looking for sex versus who was looking for a parking spot raised eyebrows among my staff members, who knew I recently had divorced my wife.
After that meeting I confessed my sexual orientation to Davies and Editor Mike Waller, who showed his support for me by literally putting his arm around me and hugging me at staff meetings over the next few weeks. However, a local gay activist who I had been dating (and who I was quite crazy about) was outraged that the Courant revealed the gay community's dirty little secret and broke up with me. For me, that was an emotionally painful consequence of doing what a journalist is supposed to do – report the news without fear or favor.
Fortunately, since I launched WEHOville, no one has pulled a gun on me (well, except for that West Hollywood Sheriff's detective back in 2015) or threatened to kill me. (It did, however, take me six weeks to fully recover after an LA police officer knocked me to the ground and kicked me in the ribs while I was covering the May 30 BLM protest at Fairfax and Third.) But there has been opposition to some legitimate and factual stories.
For example, one City Council member has asked the city to stop buying ads on WEHOville, decisions made by the admirably ethical staff in the city's Public Information Department. And after city officials complained that my coverage of the John Duran scandals was hurting West Hollywood's reputation, the city came up with a plan to launch its own news site, using the WeHoNews.com url that it bought from Ryan Gierach (and whose controversial content no longer can be found.)
I objected, noting that the city publishing a news site called WeHoNews.com would be a stunning example of what is called state-sponsored news media, something common in North Korea and Russia and China, but exceedingly rare in a democracy like ours that (I hope) still treasures the First Amendment. As of now, that plan has apparently gone nowhere.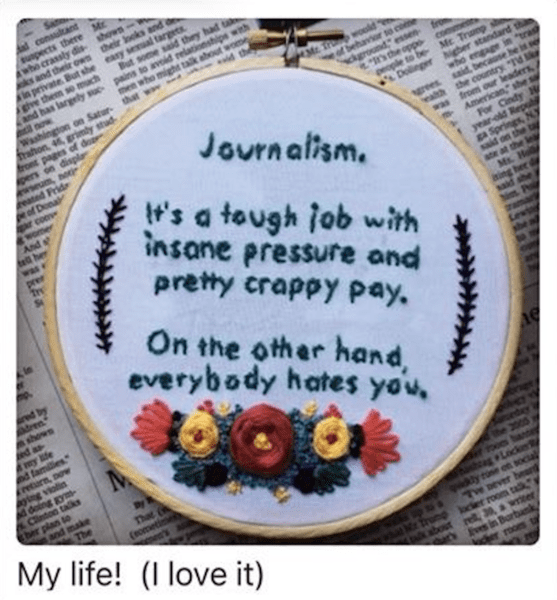 There have been complaints about WEHOville from candidates in previous City Council elections. There was the man running for Council who was angered by my reporting that he had had multiple suits filed against his campaign for office when he lived in New York by the New York State Board of Elections. And there is that candidate who still wonders why I won't remove the story reporting that the owner of a local printing company filed charges against him with the Sheriff's Department for walking out with campaign signs and refusing to pay for them.
There's also the woman accused of abusing tenants in apartment buildings she owns in West Hollywood and San Francisco, whose city attorney describes her as "among the most abusive and lawless landlords I've encountered." I have declined demands from two different attorneys representing her to erase from WEHOville my coverage of her, explaining that reporting facts isn't a prosecutable crime. There's also the quite controversial owner of several apartment buildings in West Hollywood who is known for using the Ellis Act (whose passage he inspired) to evict rent-stabilized tenants. Upset about a story I wrote, he told me he hopes I will die of AIDS (I'm HIV positive but with an undetectable viral load, so that isn't likely.) And there's that well-known local attorney, who sends me emails calling me scum and using the "c" word (no, he doesn't represent Donald Trump) whose arrest in Florida in 2003 on 99 charges including forgery, scheming to defraud a financial institution and making counterfeit payments I reported as he got involved in a controversial local political situation.
Every legitimate news organization and reporter has experienced things like that. But I'm proud to say that WEHOville has gotten a lot of support from this wonderful community. There are people here that I consider good friends, and who understand that when I do the work I do, it might make them unhappy.
Journalists, real journalists, know that this isn't a job you take to make friends and become popular. Or to become rich. My joke, although it is quite true, is that since I launched WEHOville I have never worked harder and made less money in my adult life. But I believe that what is really valuable isn't how much money you make but doing what you love and making a positive difference in your world. This is a job that I took on in the hope that I could make a difference in this amazing community.
Going forward, you can reach me at HankScott@mac.com