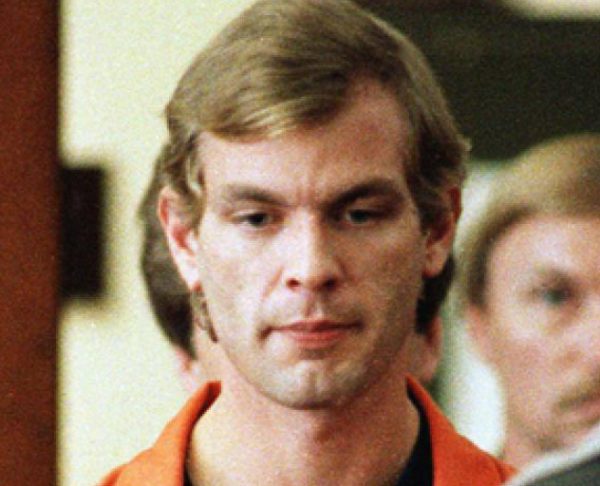 Did serial killer Jeffrey Dahmer visit West Hollywood in between his killing sprees in Wisconsin? If so, is Dahmer is responsible for a murder here?
That's looking like a possibility thanks to some research by WeHo-based bestselling author Christopher Rice (A Destiny of Souls, the Burning Girl thriller series and more). He has done a deep dive into the unsolved murder of a gay man whose severed head and feet were found in a dumpster in Hollywood in Oct 1990.
Rice shared the information he has uncovered on a recent episode of his True Crime TV Club podcast, which he hosts with author Eric Shaw Quinn, who penned the bestselling 1994 novel Say Uncle.
On that episode Rice talks about the unsolved murder of Billy Newton, a 25-year-old gay man who performed in gay porn films under the name of Billy London. Newton was last seen alive leaving Rage nightclub in Boystown with another man. The next day, Oct. 29,1990, a homeless person found Newton's decapitated head and feet in the dumpster.
At the time, police were unable to solve the murder. In 2005, the Los Angeles Police Department announced they were re-investigating the case and put out a call trying to get more information, but apparently didn't get enough to solve the murder. However, an adult entertainment journalist wrote about the case and that's how Rice first learned about it.
Rice is now obsessed with the Billy Newton case, saying it haunts him.
When asked why the Newton case is so fascinating, Rice told WEHOville, "It's the combination of the gruesomeness of the crime and [Billy Newton's] youth and beauty. In my opinion, it was like a gay Black Dahlia case. There'd never been an arrest. There were no publicly announced leads. The details of the crime were horrific."
The way the body parts were thrown in the dumpster is part of what makes the case so compelling to him.
"The dismemberment was baffling to me, the style of the dismemberment. Why were the head and the feet left in a dumpster? Where was the rest of the body?" said Rice. "Was this actually about disposing of the body? Or was it about maybe hoping that it was found or discovered by a transient? These are questions I don't necessarily have solid answers to at this point, but that's what really hooked and intrigued me about the case."
Rice mentioned his interest in the 30-year-old Newton murder briefly on an August episode of the True Crime TV Club podcast and set up an email tip line, spreading the word about it on social media. Some of the information he has received suggests the possible Jeffrey Dahmer connection.
Rice is now doing a deep dive into Dahmer who murdered 17 boys and men in the Milwaukee area between 1978 and 1991, when he was finally arrested. Dahmer was beaten to death by a fellow prisoner in 1994.
Rice expertly details everything he's uncovered about Dahmer and Newton in the hour-long podcast (linked below). He's hoping as more people learn of this unsolved murder and the new information, others will come forward with additional information.
"A lot of people knew about the guy in the dumpster, but very few people knew who he really was," Rice said. "His murder was so horrific, it seared itself into a lot of people's minds here in LA, but they didn't know his name. They didn't know where he came from, they didn't really know who he was. If we can at least fill in the gaps in the story for other people so that they remember, so that they carry his story forward, I think that will hopefully be helpful to the larger cause of solving his murder."
Rice and his True Crime TV Club co-host, Eric Shaw Quinn are best friends, something that quickly becomes obvious to listeners. The two met shortly after Rice moved to WeHo in 2001. Both being from Louisiana and both being writers, they hit it off quickly.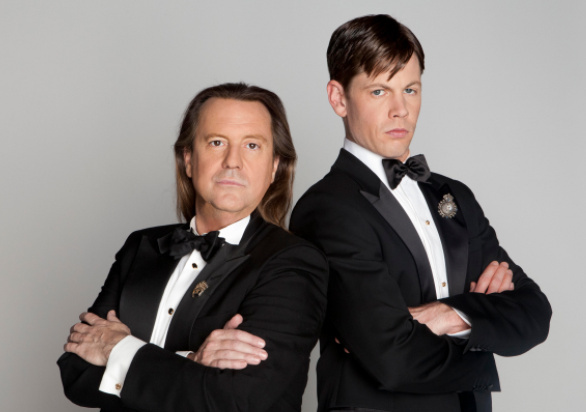 A hallmark of their podcasts is the witty repartee they exchange. Quinn reported they engage in such banter 24/7, not just during the podcast.
"With Christopher and I, the podcast actually goes on all the time, but people just get to hear an hour of it [on the podcast]," said Quinn. "We're actually doing the podcast unrecorded on the telephone, on our text threads and everywhere all the time. We just capture an hour of it to share with the word every so often."
The pair began doing their original podcast, The Dinner Party Show, in 2012. That ran for 150 episodes, but was shelved when they began working on the television version of the Vampire Chronicles, based on the popular novel series by Rice's mother, author Anne Rice.
About a year ago, they decided to restart their podcast as a way to keep fans updated on the Vampire Chronicles as they readied it for a TV series. However, it soon evolved into the two talking about their shared interest in true crimes.
"I came up with the idea of True Crime TV Club because we loved true-crime TV shows and I thought we could do it like a book club where we talked about them," reported Quinn. "We have great fun chatting every episode. But maybe now, we can help solve a crime too."
To listen to the Billy Newton podcast, click here.
Readers with information about Billy Newton's murder can send tips to williamnewtoninvestigation@gmail.com