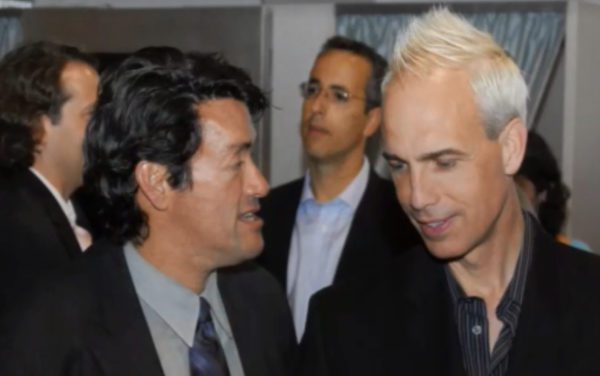 Those people hoping the city will post on its website the tribute video to outgoing councilmembers John Heilman and John Duran which debuted at Monday night's West Hollywood City Council will be disappointed. The city apparently has no plans to post that tribute video separately on its website, although it can still be viewed by watching the video of Monday night's Council meeting.
Given that the city posts virtually every video it produces on its website, as well as on YouTube in the WeHoTV section, the decision not to release the Heilman-Duran tribute separately may seem strange. There are residents who want to see it, at least judging by inquiries WEHOville has received.
No official explanation from the city about why the tribute video will not be posted as a separate individual video, but the most likely reason is music rights.
The nine-minute photo montage of Heilman and Duran through their combined 56 years of service was set to the tune of ABBA's "Dancing Queen" and the Whitney Houston rendition of Steve Winwood's 1986 song "Higher Love."
YouTube pulled the video of Monday's City Council meeting off its site just a few hours after the Council meeting ended. In fact, WEHOville was rewatching that meeting late Monday night on YouTube when it was abruptly removed.
The video of that City Council meeting did not reappear on YouTube until late Tuesday afternoon. When it returned, there was one major change – the audio was muted during the portion of the tribute video when "Higher Love" played. The audio is fine during the "Dancing Queen" portion, but not "Higher Love."
Luckily, for those who want to see the tribute video as it was intended with the audio to the two songs playing, the video of Monday's City Council meeting is on the city's website and the audio during both songs is intact.
Here's the link directly to the video of Monday night's meeting on the city's website. The video tribute starts at the 21:00 mark.