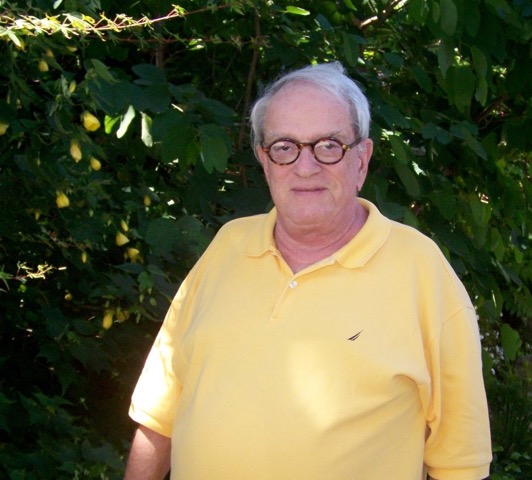 In a move that shocked many on Thursday night, longtime West Hollywood Planning Commissioner John Altschul announced his resignation from the Commission. His final meeting will be on Dec. 3.
After 24 years on Planning Commission, Altschul said he was stepping down for health reasons.
"It appears that this coming year, I'm going to need the next in a series of surgeries on my vision. So, I'm going to take this opportunity to step down after 24 years with much gratitude and much appreciation for the opportunity to have served," Altschul said at the start of Thursday's Planning Commission meeting.
First appointed in 1996 by Councilmember John Heilman and later appointed by Councilmember John D'Amico, the 84-year-old Altschul has come to be viewed as the city's elder statesman largely because of the leadership, diplomacy and patience he possesses. He has the ear of city leaders, community activists, business leaders and developers that is required of an effective statesman.
"I've enjoyed tremendously meeting the members of the community, the wonderful members of the staff, participating in this quite interesting and challenging subject matter and learning perhaps a whole new language and a whole new set of skills. It's been fantastic and I much appreciate it," Altschul said. "Thank you."
His fellow commissioners were stunned, calling him a dear friend as well as a mentor and saying they have learned so much by working with him.
"You've been such a mentor and a West Hollywood institution," said Commissioner Adam Bass. "This city is better for your service."
Meanwhile Commissioner John Erickson, who will soon be joining the City Council, said Altschul was a "beacon of intelligence" and a joy to know.
"You are an icon," said Erickson. "You have fought the good fight and you still do it. You show up every meeting. We can all learn a thing or two from you . . . In many ways, you are the best of us."
Several commissioners applauded Altschul's institutional knowledge, commending the way he explained the history of a situation or why the Commission voted a certain way years earlier.
"I've always considered you our alte kaker here on Planning Commission," said Commissioner Lynn Hoopingarner. "At a very minimum, your institutional knowledge will be greatly missed."
Commissioner Sue Buckner said she appreciated the friendship the two have developing while serving together.
"I'm going to look to you because we've become friends as well," said Buckner. "I wish you well. I respect your decision. I understand it, but I'm going to be sad to see you go."