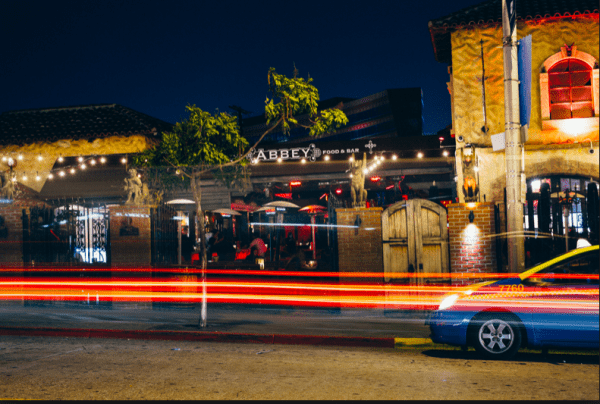 These new forced closures and curfews will put many small businesses, already on the verge of total collapse, out of business for good.  The hospitality industry has been given the blame and a huge burden with all of these restrictions. We're good operators, who follow all the guidelines and take things even further to ensure that our staff and guests are safe.
County health officials are implementing these new changes because of the people who won't follow the guidelines. The people not following the guidelines are the reason I have to lay off my entire staff for the holidays. Right now, the closure is for three weeks, but we all know it will extend through the New Year. There is no relief coming from Congress or the White House until after the Inauguration.
It's particularly hard for LGBTQ+ spaces going into the holidays. We're more than just a restaurant, we're a safe space for people to celebrate the holidays. As we've seen with the election, LGBTQ+ people are still not safe everywhere in the United States. The Abbey has helped people feel welcomed and loved during the holidays for almost 30 years. We're doing everything we can to offer more take-out and to-go options, including Thanksgiving dinners.
The City of West Hollywood, City Manager Paul Arevalo and West Hollywood Chamber of Commerce President & CEO Genevieve Morrill have been doing what they can to help us. Paul and The City funded barricades and made permitting easy for restaurants to take over more outdoor space. Many businesses, including mine, invested even further to take advantage of outdoor space, turning alleys and parking spots into safe dining spaces.
Now, all of that investment is wasted. The rules keep changing and we've followed every guideline. We had code compliance and the health department visit us this weekend and told us we were in full compliance. They were impressed that our entire management team was able to recite the new regulations that had been just released that morning. We're trying to make it work, but we can't do it alone.
Most of our guests are happy to follow the guidelines and safety protocols. Every day we see overly entitled people who don't think the virus will come for them and don't think they have any part to play in stopping its spread. We have a zero-tolerance policy for people who won't wear their masks when entering and exiting or won't stay seated while they dine with us. We ask them to leave immediately. It is sad and upsetting, that some people just believe they are above the law.
The curfews and closures won't stop inconsiderate people.  When the curfew went into effect, we saw guests leave our restaurant at 10 p.m. and invite everyone to the after party at their house. People who refuse to wear a mask, socially distance and limit their gatherings to immediate households, are responsible for putting all these people out of work. All of those people will find new ways to ignore the safety protocols and continue to spread the virus. My business, and many others like it, are forced to pay the price for their selfish, ignorant and shameful behavior.
The fastest way to get everyone back to work and to save as many small businesses as possible is to eliminate the virus. Wear a mask, social distance, don't gather in large groups, even during the holidays and wash your hands regularly.