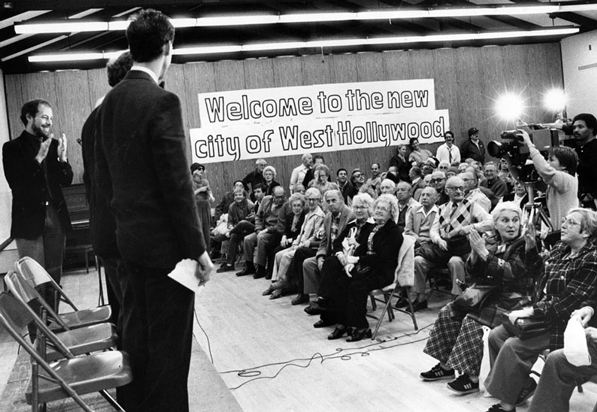 Today marks the 36th anniversary of West Hollywood's incorporation as an independent city. This day has come and gone in years past, often without fanfare. We believe the circumstances that inspired the creation of our city, and the people who fueled that inspirational movement, are worth taking the time to remember as we share their stories.
While the area known as "West Hollywood" existed long before 1984, our city was created through the vision and determination of an unlikely coalition of activists who shared a vision of a brighter future as a community in control of its own destiny. Advocates for seniors, gay rights, renter protections, and local control converged in this 1.9-square-mile area of unincorporated Los Angeles County. Together with Russian-speaking immigrants and entertainment industry notables, these activists had a compelling story to tell to all who would listen.
Of course, different people had different ideas of what that story really was. Some called it "A Gay Camelot." Others saw it as a place of "glitter, glam, and grit." Still others saw it as an urban village with affordable rents – an oasis in the greater megalopolis of Los Angeles. Interests with a history of investment in the area were unhappy with the stories being told and actively undermined incorporation efforts. In fact, it took several attempts before a ballot measure was finally successful in November of 1984.
The passion of the people involved in the movement, no matter what side they were on, was evidence of their love for a place called West Hollywood – a love we share.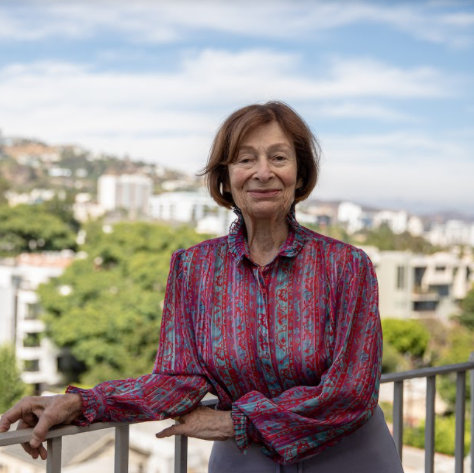 As millennials in this community, we believe the stories of the people who made West Hollywood possible before, during, and after cityhood are stories worth telling – not only to recognize and celebrate their efforts which have made our city what it is today, but also for the benefit of future generations. We have heard many stories about our city's past from friends and family who were part of the movement. At times, some of these stories even appeared to conflict with one another. We feel privileged to have the opportunity to hear directly from the people who were there and helped realize the dream of West Hollywood cityhood, and we want to make sure their stories live on.
With the help of internationally-published documentarian Barbara Grover, we created a project known as WeHo Stories. This is a collection of first-person accounts and environmental portraits of city founders, cultural leaders, activists, and other stakeholders who have been part of the city's inspirational history of diversity, landmark LGBTQ+ programs, and forward-thinking social and economic platforms.
Although the current pandemic precluded the in-person experience we had planned for the community as we came together to mark the anniversary of West Hollywood's incorporation, we'd like to share a social media preview of a few of these portraits and the stories that they represent. We will share more photos and stories in the weeks and months ahead as we plan (and remain hopeful!) for a full launch in 2021. To see excerpts of some of these stories, visit us on Facebook, Twitter, or Instagram. (If you would like to be involved in bringing this project to life, please email us at wehostories@gmail.com.)
Storytelling is an essential part of our culture and identity, and it is our hope that you will take a moment today to remember that it was a determined and unique coalition of activists who banded together, in the midst of a public health crisis, to create our City. They were committed to the social issues of the day and took risks to protect those most vulnerable. They believed in what was possible, despite all that stood in their path, and they fought to create a new reality. Their stories have inspired us to take action, and we are confident they will inspire you, too.