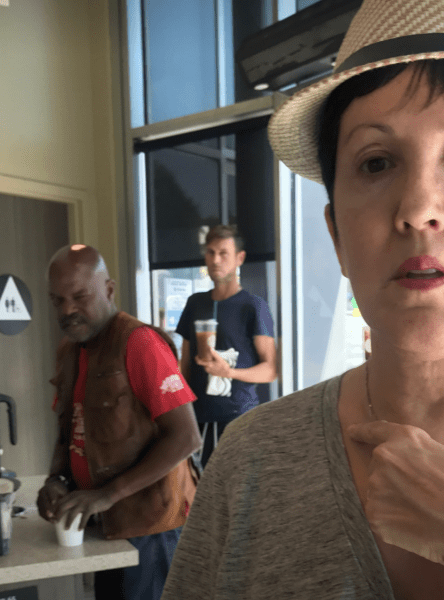 A Peeping Tom who made threats against some Eastside residents and frightened many other residents in 2019 appears to be back in the area.
Lt. William Moulder of the West Hollywood Sheriff's station confirms that the man was recently released from prison and has found his way back to the West Hollywood area.
The man has been previously been arrested for "peeping inside an inhabited dwelling," trespassing and possession of drug paraphernalia.
In Sept. 2019, Norton Avenue resident Kathy Bray spoke at the Public Safety Commission meeting about her experience of spotting him peering inside her bedroom window as she was naked getting out of the shower. After she shouted at him to leave, he yelled back, ordering her to come out and have sex with him. He then threatened her, saying, "I know where you live, I'm going to get you."
Next the man came to the front door and tried to get in, but she managed to lock the door first. He made more threats about, "I'm going to get you." Bray called 911 and the man only left her yard when he heard the police sirens approaching.
After that, the man began stalking her, following her to various places around town. Bray snapped the above picture of him following her in a Starbucks.
The man is identified as a 53-year-old named Jackie Harrington.
On NextDoor.com, the neighborhood website, residents have talked of spotting Harrington and being approached by him in apartment carports.
Resident Stephanie Harker told WEHOville she has spotted him dashing into an apartment building's parking garage. She confronted and told him leave.  
Moulder urges residents, "If you encounter him, do not hesitate to call the Sheriff's Department."
Moulder also reminds that is true of anyone acting suspicious, not just Harrington.
"Anytime you see someone is involved in criminal activity or suspicious activity, always call the sheriff's station, report it and have us come out and investigate," said Moulder. "Never interact with or engage the person. Just call us and have us come out."
Phone 911 in emergency situations. For non-emergency situations, phone the WeHo Sheriff's station at 310-855-8850.