Come 2021, West Hollywood's Planning Commission is going to look different. There's a lot of turnover about to happen on this seven-member commission in next few months.
Two commissioners are definitely leaving. Another is most likely leaving. And several others may be on their way out too.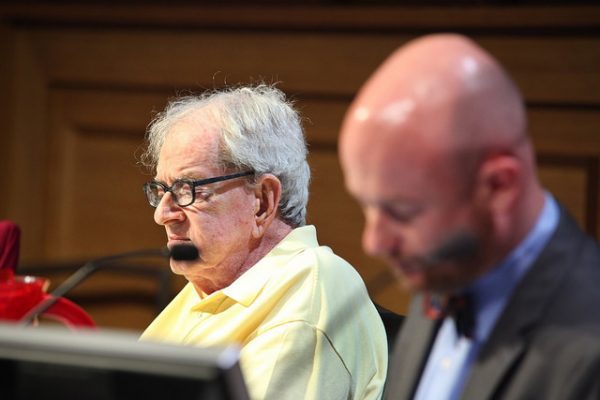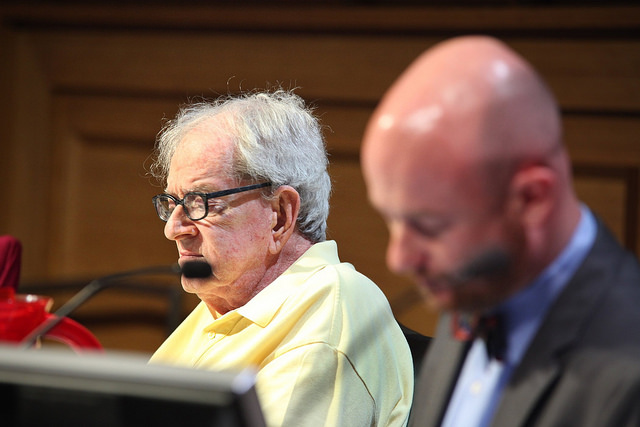 Commissioners John Altschul and John Erickson both make their final appearances as part of the Planning Commission at Thursday's meeting. Erickson is leaving the Planning Commission after two years to join the City Council. Erickson and Sepi Shyne were the two top vote getters in the Nov. 3 election. Shyne and Erickson will be sworn into the City Council on Monday.
Meanwhile, Altschul is retiring from the Commission after serving on it for 24 years. Altschul announced at the Nov. 19 meeting that he was resigning, citing health issues.
Altschul takes with him a huge amount of institutional knowledge that his 24 years enabled him to build. The loss of his institutional knowledge of why things were done/decided in a certain way in the past to the deliberations of future commissions is incalculable (the meeting minutes rarely capture all the nuances of what happens in a meeting).
Then there's Commissioner Rogerio Carvalheiro, who was appointed by Councilmember John Duran in 2017. Since Duran did not win his bid for reelection, that means all of his appointees to various boards and commissions will not be continued. So, Carvalheiro, an architect who has made valuable contributions to the Commission, will automatically be out when the commissioners' terms of service ends on Feb. 28, 2021 (every board and commission appointment in the city expires on Feb. 28, 2021).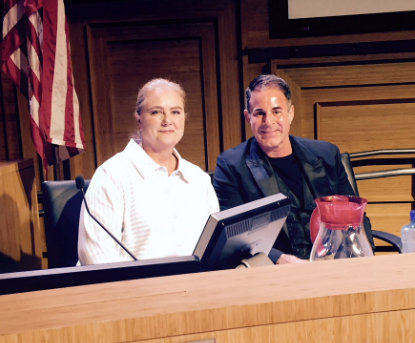 However, Carvalheiro could potentially stay on Planning Commission by getting another councilmember to appoint him to Planning. Councilmembers-elect Erickson and Shyne will both be making direct appointments to Planning once they are officially in office. Perhaps one of them will appoint Carvalheiro.
Another option would be for Carvalheiro to try to become an at-large appointee to Planning Commission. However, that requires the majority of the City Council to agree to appoint him at-large. Perhaps Carvalheiro has already started campaigning for such an at-large appointment.
There's also the matter of the two current at-large appointees – Commissioners Adam Bass and Sue Buckner. Both have done well on Planning Commission and are likely already campaigning to keep their at-large seats (if not, they should be).  
Plenty of other residents would love to be on Planning Commission, the most powerful of the boards and commissions in West Hollywood. Those people may well already be campaigning for one of those two at-large seats or a direct appointment from a councilmember.
The competition could get fierce in the coming weeks. City Councilmember John D'Amico started receiving texts inquiring about replacing Altschul as his appointee to Planning less than an hour after Altschul announced his resignation.
For anyone contemplating joining this competition, city regulations require a Planning Commissioner to live in West Hollywood. Other boards and commissions do not have this residency requirement, but Planning does.
Something else to consider, Commissioner Stacey Jones may not be continued as the direct appointee of Mayor Lindsey Horvath and Commissioner Lynn Hoopingarner may not be reappointed as Councilmember Lauren Meister's direct appointee. Both have done well on Planning Commission and their councilmembers seem happy with them, but you never know.  
Whatever happens, there will definitely be some new faces on Planning Commission come 2021. Will it be two new faces? Three new faces? Five new faces? Seven?
Seven new faces are possible but unlikely. It is highly doubtful the City Council would let seven freshmen start on Planning Commission at the same time. Surely, they would leave a few experienced people who know how things run.
But what ultimately will happen? Stay tuned. Only time will tell.