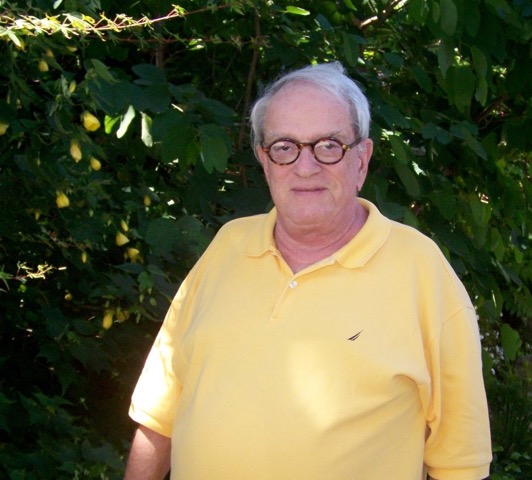 Past Planning Commissioners and former city staffers plus current City Council members all turned out Thursday night to offer tributes to retiring Commissioner John Altschul during his final meeting of the West Hollywood Planning Commission.
Citing health reasons, Altschul is stepping down from Planning Commission after 24 years of service, the longest any resident has served on that Commission.  
In those 24 years, Altschul has attended over 500 meetings according to estimates by current Commissioner Lynn Hoopingarner. She couldn't even begin to calculate how many hours of his life were spent at those meetings, not to mention the time reading staff reports to prepare for the meetings.
"That is a huge investment in our community and we've benefitted greatly from it," said Hoopingarner. "Thank you."
Former Commissioner Joe Guardarrama called the amount of time Altschul would have spent preparing for all those meetings "mind boggling."
"The work that you have done, no one ever, ever, ever could do it the way you did it," said Guardarrama, who reported that when he goes by various buildings in town, he often thinks how different they might have turned out without Altschul's ideas and suggestions.
Mayor Lindsey Horvath presented an accommodation to Altschul from the city and said, "It's amazing all that you've accomplished and all that you've been able to bring to the city through your many years of service."
City Councilmember John D'Amico, who first befriended Altschul when they served together on Planning Commission, told Altschul, "Your commitment to the city is extraordinary."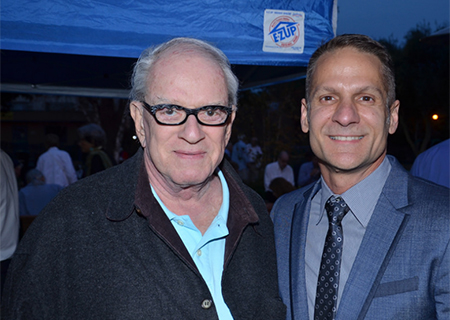 D'Amico credited Altschul with giving him bigger ideas of things that could be done, saying, "Your friendship has changed my life and by extension changed the life of the city."
Many commissioners, past and present, talked of being fearful of Altschul when they first joined the Commission, but also said that Altschul guided them, mentored them through the work.
"It was sink or swim under your watchful eye," said former Commissioner Alan Bernstein. "Thank you for never expecting anything of anybody other than their best."
Former Commissioner Sheila Lightfoot in an email message said that Altschul made her a better commissioner because if there was a hole in her interpretation of the zoning code, he would find it. She said Altschul had left an "indelible" mark on the commission and reported that despite frequently coming down on opposite sides of many votes, they had also become friends.
Former Commissioner Barbara Hammaker also spoke about how Altschul became a mentor to her as well as a special friend, sentiments echoed by current Commissioner Sue Buckner. Current Commissioner Stacey Jones talked of how much their friendship and visits over brunch means to her.
Former WeHo city planner Bianca Siegl, who now works as a planner with Los Angeles County, reported that she always had to be ultra prepared for a WeHo Planning Commission meeting because Altschul could ask tough questions from the dais. She said that made her a better planner in her job in WeHo and now in her job with LA County.
Former WeHo urban planner Stephanie Reich, who now works as a city planner in Santa Monica, said, "I have a deep respect and admiration for your leadership and elegance in working with staff."
City Councilmember Lauren Meister, who served with Altschul on Planning Commission before being elected to the City Council, reported being scared of Altschul when she was speaking before Planning Commission as a neighborhood advocate in the late 1990s.
"You made me a better citizen and a better neighborhood advocate because I knew I had to cross all of my 'T's and dot all of my 'I's because you were going to scare the crap out of me," Meister said. "I just want to thank you for doing that for me."
Former Commissioner Roy Huebner spoke of the vast institutional knowledge Altschul possess and how valuable that proved to be during Commission deliberations.
Meanwhile, current Commissioner Rogerio Carvalheiro said that Altschul served as a mentor without even knowing it. Carvalheiro reported learning so much just by listening to the wise words Altschul shared during Commission hearings.
"If I can do half as good a job as Commissioner Altschul does, I'm happy," Carvalheiro said.
Meanwhile, current Commissioner Adam Bass said, "The city of West Hollywood is better for your service and I am incredibly grateful to have had the opportunity to serve by your side."
Current Commissioner John Erickson, who will be sworn in as a new member of the City Council on Monday, called Altschul "iconic," saying Altschul has had an "immense impact on the city."
Erickson reported he will be asking himself "What would John Altschul do" in future situations and use that as a compass to guide him through decisions.
Altschul, clearly moved by the 45 minutes of tributes, said the friendships he has made through serving on Planning Commission is what has meant the most to him.
"It's all about friends to me," said the 84-year-old Altschul. "I've made so many wonderful friends. All of the present and past commissioners, plus the public, plus the city staff. It's amazing. It's what life is all about and at my age, it's a wonderful thing to say that. I thank you all so very, very much. It's been a pleasure to serve."