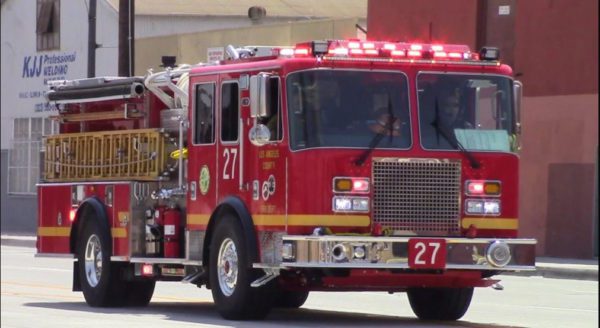 Firefighters extinguished a one-acre brush fire on a hillside in the West Hollywood area early Wednesday.
The fire was reported at about 5 a.m. near Sunset and La Cienega boulevards, according to the Los Angeles County Fire Department.
Los Angeles city firefighters also went to the scene. The flames were extinguished in about a half hour. Some firefighters remained at the location dousing hot spots.
No injuries were reported, and no structures were damaged.
UPDATE: Lt. William Moulder of the West Hollywood Sheriff's station confirmed at the Dec. 16 Public Safety Commission meeting that the fire was caused by a homeless person trying to stay warm.