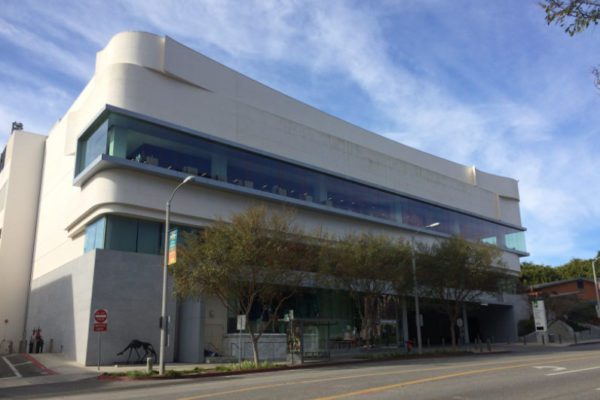 The John Heilman Library? Why not?
Former City Council member Abbe Land has been reaching out to residents asking them to support the renaming of West Hollywood Library to honor a man who was instrumental in the creation of this city and is our longest-serving City Council member.
Of course, that idea already has gotten pushback from some residents, and from one City Council member whose initial run for office was an all-out attack on Heilman. Yes, in his 36 years on the City Council, John Heilman made some decisions (and statements) that upset some people and which some could argue were unwise (that April 2013 statement that the "decrepit" Great Hall / Long Hall in Plummer Park should "be demolished forthwith" comes to mind.) But what politician hasn't done (or said) things he shouldn't later regret?
And Heilman comes off as arrogant to some people. But not when you get to know him. It took a push from his then-deputy Fran Solomon to get the reluctant Heilman to sit down over a coffee with me after I launched WEHOville. His initially stiff and formal greeting quickly evolved into a very engaging one (in part because we learned we both had a fascination with things Swedish).
With his loss in the Nov. 3 election, the West Hollywood City Council has lost a living library of institutional knowledge. It also has lost one of the very few Council members who, in my eight years of covering West Hollywood as a journalist, never told a lie and was consistent in what he stood for.
We don't see that in Councilmember John D'Amico, who is opposing naming the library for Heilman. D'Amico is the Council member whose initial victory in 2011 came from a campaign focused on banning fur sales (with support from Ed Buck) and ousting long-serving incumbents. But then he flipped on his promise to only serve two terms. And despite his declaration that he would fight overdevelopment, one of his last re-election fundraisers was hosted by major developers and their lobbyists.
D'Amico also supported the illegal conversion of the 8500 Sunset apartments into expensive short-term housing. And then there's the fact that he recently appointed to the Planning Commission Marquita Thomas, whose failed 2019 campaign for City Council got significant financial backing from the family of real estate developer Jason Illoulian and who was part of the trio whose mismanagement of Christopher Street West  put that LA Pride organization deep into a hole of debt.  Inconsistency is the only thing you can expect from that Council member.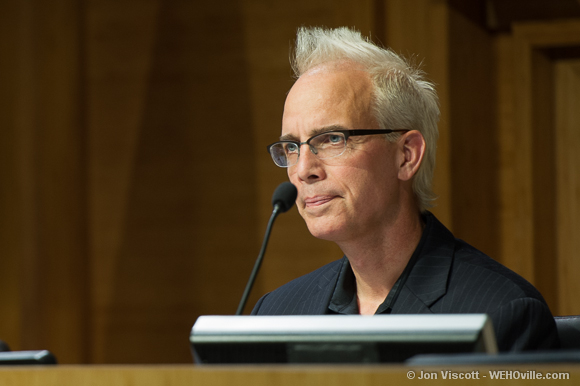 It's not just Heilman's involvement in the incorporation of the City of West Hollywood, although that is a very important achievement. He has continued to be an advocate for affordable housing and was instrumental in the creation of the West Hollywood Community Housing Corp., an organization whose mission is to "buy, build, rehabilitate, manage and advocate for affordable housing for lower-income people in West Hollywood."
Heilman also helped develop West Hollywood's rent stabilization ordinance and its inclusionary housing policy. He helped draft West Hollywood's domestic partnership ordinance, a law banning discrimination against people with HIV/AIDS and a law banning discrimination against transgendered individuals – all of which had more of an impact on the people of West Hollywood than did the fur ban, whose beneficiaries were mostly minks.
In his first term on the City Council, Heilman was instrumental in the city establishing an array of social services programs that outshine those offered by other cities of a similar size.
There is the argument that we should wait for John Heilman to die before we memorialize him, as was the case with former Council member Sal Guarriello. But given that Heilman is a living library of the city's history, why not acknowledge that now?
So, let's rename West Hollywood Library as John Heilman Library, and if the pandemic eases celebrate that with a live ceremony. And let's hope that Heilman continues to engage in civic life, even if not from the Council dais.