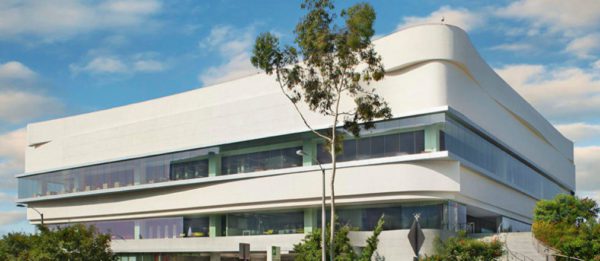 In 2009, upon the death of long-time City Councilmember Sal Guarriello, the then City Council made the unwise decision to avoid a special election and instead anointed Lindsey Horvath as a councilmember. They attempted to justify this affront to democracy by, among other things, the high costs associated with a special election. Democracy is not cheap. I called bullpucky then and I reassert that charge now. That cloakroom arrangement dealt the power of incumbency and unfair advantage on Ms. Horvath that will forever be a stain on her legitimacy.
Similarly, we now face a debate over whether or not to name the West Hollywood Library after John Heilman who has served West Hollywood honorably for 36 years and for whom current law affords an opportunity to serve one more four-year term. While I will make arguments against naming opportunities generally, the present issue specifically confers unfair advantage on Mr. Heilman if he chooses to seek that final term in office. So long as that option exists, it is ill advised, and indeed unfair for him to receive an honor that lends him unfair messaging advantage should he choose to exercise his rightful option.
More to the point, however, is the premise that public service is a noble calling, for which all are qualified, but few seek to answer. I applaud those who do, and especially applaud those with skins thick enough to endure the critique that is our duty as voters and citizens to inflict on elected officials. There should be no expectation of grandeur beyond the nobility of being of service.
I have also commented previously on the Biblical command to do good work and not draw attention to oneself or to claim credit and demand recognition. I have specifically cited the quiet eloquence of Ruth Bader Ginsburg and my strong opinion that such subtle strength roared with the ferocity of a lion. None of that brilliance will result in renaming the United States Supreme Court building after her, nor indeed after any jurist who has served there. To do so would be an insult to any of the other 113 men and women who have served on the high court in our nation's history. The strength of that institution transcends any personality that has served it. The same should hold true in West Hollywood, where many men and woman have and continue to serve on council.
I have spoken previously of the sycophancy that attends local politics. Renaming a library for a former member of the city's governing body, who retains an option of one additional term, has already and will continue to spark feuds based on long-standing loyalties, divisions, and clique-based public discourse. The debate, before and after any council decision, will lay bare those grudges, long-standing loyalties, cancel culture, group think and ego in an already divisive state of politics, even at the local level. One only needs to read the commentary (often ensconced in the comfort of anonymity, which often gives rise to toxicity in discourse) that follows articles and op-eds here in WEHOville to find numerous illustrations of that fear.
If we are to enter the fraught world of naming things, there should be more review than the rushed exercise underway now, and there should be time and consideration given to developing some mission statement for making naming recommendations. As a starting point, clearly deceased status should be the number one consideration, and the five-year period previously in place seems entirely reasonable. Second, we should give preference to a namesake who has some professional connection to the building's purpose and mission. Finally, if peer politicians are to be included in the possibilities for naming, then we must remove the process entirely from the hands of the City Council. The rightful place for these recommendations should in the care of a citizen's commission, with such recommendations placed on the ballot for a vote by the entire electorate. There is no need for hastiness on an honorary matter that will outlive us all.
I urge the City Council to reject any naming opportunities for the West Hollywood Library at this time. I do so with great respect and admiration for the history of contributions made by Mr. Heilman to the formation and strong governance of the City of West Hollywood. His name, and those of his peers with whom he has served, appears on plaques around the city commemorating projects completed during his long tenure. We should always remember those contributions and the brass from which those plaques are forged will withstand the test of time.