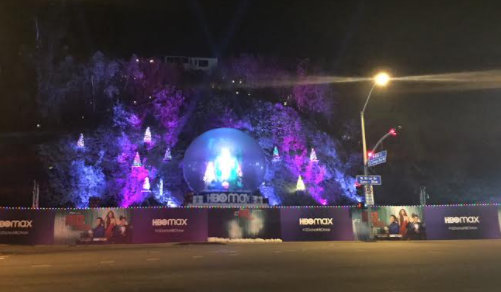 Time is running out if you want to see the Winter Wonderland display in person.
The hillside display off Sunset Boulevard at La Cienega Boulevard will only be up through Thursday night.
Southern California may not be a place that normally gets snow covered hills, but this holiday display makes it feel a bit more like Christmas. And this year, with the coronavirus pandemic raging, we all especially need something to help us feel some of the holiday spirit.
The Winter Wonderland display includes Christmas trees, lights, a giant snow globe and a snow covered hillside. It's all done as a promotion for the HBO Max streaming service's reality dating series, the "12 Dates of Christmas."
That series follows thee singles – a straight man, a straight woman and a gay man – as they go on dates with other suitors, looking for someone to bring home for the holidays.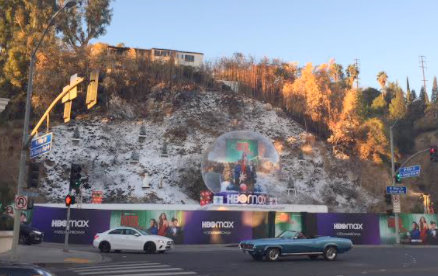 The hillside first lit up with this wintery display on Dec. 13 and has attracted many residents who wander by to take a view, while bringing a smile to many a driver as they cruise by.
Every day between 2 and 5 p.m., they display has a snow machine operating to create a daily snowfall. Then, from 5 p.m. on, they illuminate the hillside.
Be sure to check it out while there's still time.