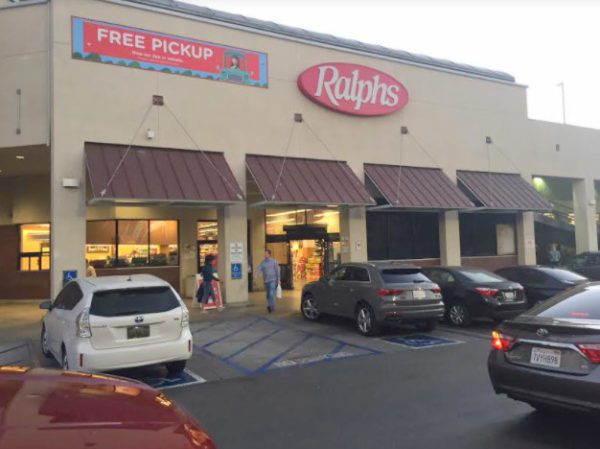 West Hollywood grocery stores must station an employee at front entrances to assure customers entering the store are wearing masks and social distancing while landlords must post notices about COVID-19 health and safety guidelines.
That's the word from the city of West Hollywood as the City Council enacted the grocery store item at its meeting on Monday night
At the same time several councilmembers were alarmed when several residents remarked during the public comment period that their building did not have notices about wearing masks and other COVID-19 protocols, with some saying their landlords/property managers were unaware about the requirement. The city responded by sending out an announcement regarding the required notices.
Since the state-mandated safer-at-home lockdown order began on Dec. 7, grocery stores and other essential businesses have been limited to 20% occupancy, which is why lines to get into the grocery stores have been reappearing in recent weeks.
Most WeHo grocery stores have been good about having that employee at the entrance since the pandemic began. When WEHOville visited several WeHo grocery stores on Sunday afternoon, the only store that did not have that dedicated employee posted at the entrance was the Ralphs on La Brea Avenue at Fountain.
With passage of this item, grocery stores not in compliance can be cited for code violations.
Landlords are required to print and post two notices in the building for residents to see:
Landlords and residents can also visit the city website for more information: www.weho.org/coverthatface. That website also has the same fliers that are linked above.
The regional stay-at-home lockdown order was triggered when ICU capacity in the Southern California region fell below 15%.
The order is currently scheduled to be lifted on Dec. 28, but will almost definitely be extended as ICU capacity has not risen back to 15%. Currently, ICU capacity in the 11-county Southern California region is at 0%.
.