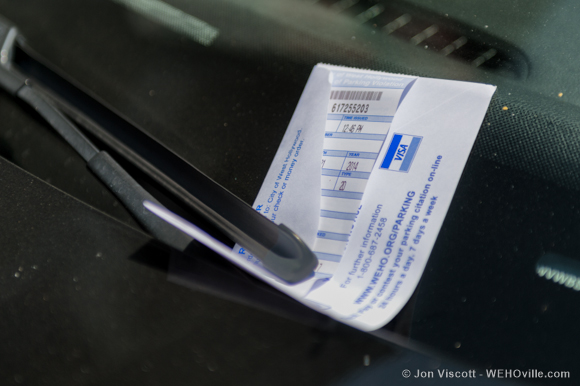 With the state-mandated regional stay-at-home lockdown order being extended indefinitely due to the coronavirus surge, the city of West Hollywood has extended its suspension of some parking regulations.
Until further notice, the following regulations are suspended:
Permit parking enforcement on all residential streets
Street sweeping enforcement
AM/PM peak hour enforcement on Fountain Avenue
However, safety violations will continue to be enforced. Contact the Parking Violations Bureau at (800) 687-2458 for all citation related questions.
The extended parking rules suspension eliminates the need for residents to get visitor permits for their guests. However, whenever parking rules return to normal, residents will be able to register visitor parking permits online.
Starting in January, the city will be using "permit by plate" technology to store information about license plates registered with the city.
Parking enforcement officers will use license plate reader technology via cameras mounted on enforcement vehicles to scan plates to determine whether parked cars have the appropriate permit on file. Handheld devices carried by parking enforcement officers will also have the capability of checking a license plate.
With this change, people will no longer have to display a paper visitor permits in their windshield. In fact, the city will stop giving out paper visitor permits entirely.
Residents will be able to register permits for their guests via their computer or mobile phone by going to weho.org/parking and clicking on the visitor parking permit link. In that section, residents will register the license plate of the visiting car or truck.
However, residents will also have to verify they are residents by providing their street address and proof of residency such as a photo of a driver's license or other ID card. Alternately, residents can send in a PDF of a property tax bill, a utility bill, signed rental lease, etc. to show proof of residency in this step.
Once a resident is registered and approved, he/she can manage the visitor permits, including renewing a permit or adding another guest's license plate, through the self-service area of the city website.
Visitor parking permits have always been free, but residents are only allowed a certain number of visitor permits per year.
For more information visit weho.org/parking