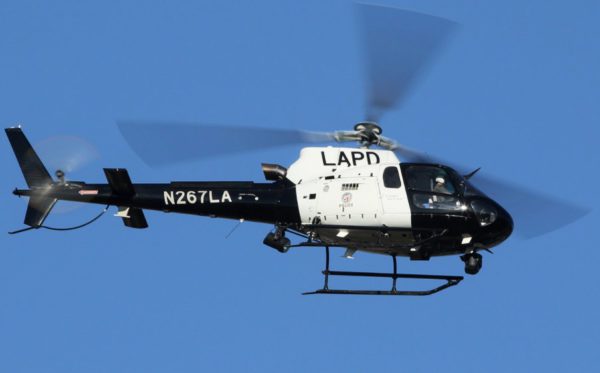 A police helicopter flying around repeatedly in the West Hollywood Center City area on Friday afternoon left many area residents wondering what was going on.
The watch commander of the Los Angeles Police Department Wilshire division reported the helicopter was helping to track a female with a gun in the area of Harper Avenue near Waring Avenue in Los Angeles, just a block from the West Hollywood border.
The watch commander said the woman in question was involved in a dispute with a nearby business owner who reported she had a gun.
Police did not apprehend the woman and the investigation is still ongoing.
Reports on the NextDoor.com neighborhood website said that Waring Avenue between Sweetzer Avenue and Harper Avenue was blocked off with police tape about 4 p.m. on Friday.