2021 is going to be a great year. It has to be. Thankfully we are starting out 2021 with a new president and vice president and a new direction for our country.
Locally, we are starting the New Year with a new City Council. Sepi Shyne and John Erickson are still settling in to their new positions but the election results clearly reflected that the residents of West Hollywood were looking for new leadership.
Ten years ago West Hollywood was featured on a memorable cover of LA Weekly: a white tank topped torso emblazoned with the moniker "West Follywood" in rainbow colors. That 2010 cover story exposed an entrenched culture of "pay to play" politics at City Hall, where self styled "progressive" Council members were happily beholden to developers who perpetuated their tenure at City Hall. Despite efforts by our public information office, the City was badly tarnished by the story. It may have cost Lindsay Horvath her seat on the City Council as John D'Amico surged into office on a reformist, pro-neighborhood platform in 2011.
But the City's insider culture didn't change and West Hollywood continued to be hit with headlines about sexual harassment and was ridiculed for silly attempts to gain attention, such as giving Stormy Daniels a key to the city and hosting a panel discussion in which Michael Avanti, Daniels' sleazy attorney, was a key speaker.
One issue after another reflected a City Hall that was intellectually stagnant and cynical and a Council whose primary motivation was simply staying in office rather serving the public.
It was pretty clear that City Hall was bankrupt of ideas when it announced John Heilman's plan to rescue our hotels impacted by COVID-19. The "plan" consisted of little more than promoting "stay-cations" for WeHo residents at local hotels and having City Hall provide information on our local hotels when film permits were issued (which was something I thought we had been doing since the mid-90's when I sponsored a "Film West Hollywood" campaign).
The bottom line is that the residents did not see a future in perpetuating the status quo under John Heilman and John Duran. The idealism of the City's exuberant youth seemed throttled. It is not that voters wanted to cast aside the City's progressive policies or that we were unhappy with the quality of life in West Hollywood, we were just tired of ego-driven leadership that was increasingly isolated in the City Hall echo chamber. The voters figured out there were plenty of other people in the city who could carry on our progressive traditions without all the baggage.
It was clear we wanted fresh perspectives and new sets of eyes to keep the City moving forward. The cults of personality were no longer suited to the notion of inclusive leadership or empowerment of our residents. The voters were looking for leadership that exhibits a bit more humility.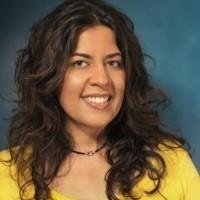 Nearly everyone I have spoken with has expressed optimism and even excitement that we have a new team running the City. We have a Council that balances experience with new ideas and outside perspectives.
There have been a few voices concerned that the loss of two veteran council members will mean a loss of competency and direction at City Hall. But recent events do not support the premise of these Casandaras that we are losing invaluable leadership.
In fact, that established leadership has fumbled several important issues. Our recent history includes a multi-million dollar Robo-Garage behind City Hall that seemed to be built just so we could have bragging rights, despite the fact that it repeatedly broke down and operates at an inordinate expense. We spent $3 million on a marijuana licensing program that dragged on for years and ultimately collapsed, with the City Council unable to defend its process resulting in a 50% increase in retail licenses as well as a reduction in the City's tax. Let's not forget the loss of affordable housing due to the AKA West Hollywood lawsuit. It is clear that when it comes to negotiating development agreements the City may be out of its league.
No matter who is on Council, mistakes will be made. But let's not delude ourselves into believing we had irreplaceable leadership.
The new Council members will have a learning curve. Election to office is a unique and wonderful experience and my advice to our new members would be to recognize that this decision by voters is not so much a personal validation as it is a supreme act of trust.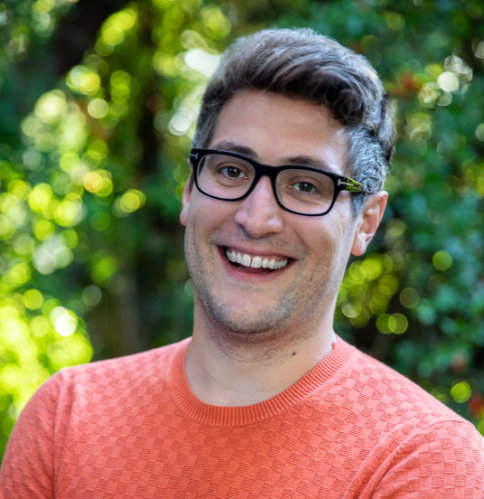 We the people of West Hollywood have delegated huge amounts of decision-making power to you and we expect you to use it wisely and with due deliberation. That includes remembering that public input is an essential part of the decision making process and one that needs to be respected. In medieval times, a coronation transformed kings from mere mortals to God's anointed on earth. The process of being elected does not confer any special revelations or insights that set you apart from your fellow citizens.
While I want to be respectful, I would remind the new members that there is a lot to learn. It is actually positive that the new council members are arriving at City Hall during a budget crisis, as gaining knowledge of the budget process will serve you well. But no one expects you to be an expert in land use, finance or construction, at least not within the first six months.
Keep in mind that we have a great staff that is generally very dedicated to the city and works hard for our residents. That does not mean that you need to take every staff recommendation as gospel. The view from City Hall is often very different from the view on the street. That is why we have public hearings. Input from the public is necessary to balance the legislative process.
When questioning staff or your more senior colleagues remember that "this is how we always do things" is seldom the right answer. If the voters wanted business as usual the two incumbents would have been re-elected. There has been a change in the mandate of heaven and in the words of a Chinese philosopher-king, "it is right to rebel."
Again, the public process is supposed to be a meaningful part of Council deliberations, not just a tedious formality. Some of our best ideas came from the public. The location of our Westside fire station, preservation of the Chasen's building as Bristol Farms and the creation of the Kings Road Park were ideas from residents. Without an engaged public, West Hollywood Park would be a civic center complex rather than a park.
While I am not big on junkets such as sending council members to the South by Southwest Music Conference in Austin, I would encourage attendance at events by the League of Cities. They are great opportunities to get new insights and hear about new approaches to urban issues. In particular I would urge the new members to attend the annual conference of LGBT elected officials. You will meet incredible people from unlikely places who have accomplished great things in the face of huge challenges. It is a humbling reminder how many things we take for granted in West Hollywood.
Perhaps the most important thing to keep in mind is that you don't know what you don't know. That means that there is no such thing as a stupid question, unless it is the question you didn't ask. Despite what you may have heard, John Heilman did not leap fully formed from Zeus' head. You don't need to pretend you know everything; we already know you don't. So just imagine you are in a post-graduate class in municipal governance when you are sitting up on the dais.
It is easy to get caught up in the drama at City Hall, but keep reminding yourself why you are actually there. No matter how much you prepare for a meeting or how hard you work, you will be subject to criticism. Get over it. That is part of the job. If you're looking for adoration, get a puppy.
Those bronze plaques on City edifices don't make you immortal; I have my name on six or seven of them and no one has ever remarked on it. Sometimes standing in line at Pavilions, someone will thank me for something I did twenty years ago when I was on City Council, which is what I still find gratifying. The rewards of this job can be very meaningful, but they are not in the form of plaques and certificates that will inevitably clutter your office.
There is a lot on the City Council's plate in 2021. There is an ongoing budget crisis. Many residents may be facing eviction in the coming year; how do we keep them in place? With CSW moving its LA Pride events out of the city after 40 years, do we spend $5 million to try to replicate them here in the future? We are on the fast track to a subway extension; does the City assume a huge amount of the costs in hopes of having the construction completed before the 2028 Los Angeles Olympics? I hope we can keep the City Council focused on the immediate issues we face without distraction.
In a new year in a Trump-free environment we all are looking forward with a renewed sense of purpose and optimism. The new faces on the City Council are a welcome relief and we have high hopes for their success.