West Hollywood has plenty of local business that will make sure you continue looking your best. It has been a tough year for them thanks to COVID. We all appreciate them much more now that were taken away from us!. You know you were just counting down the days until you could get your hair and nails done.
If you are out and about be on the lookout for the Best Of West Hollywood 2020 sticker to see which other local businesses won the award this year. Check out who the readers chose as the best West Hollywood Pet Services.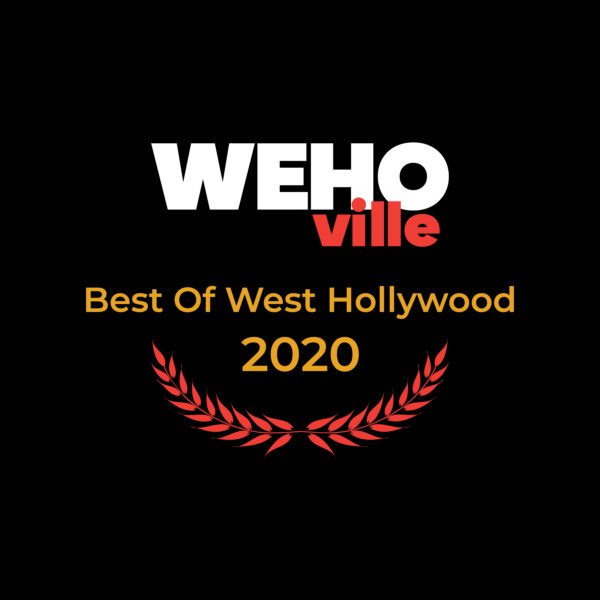 Best Barbershop / Hair Salon
Winner – Vu Tran
8000 Sunset Blvd. – (424) 230-2195
Vu Tran can do all hair styles and coloring. If you are looking for a fancy new hairstyle or color Vu will have you looking great.
Runners Up – Ross Lujan, Rudy's, Fusion, Izzy's
Best Nail Salon
Winner – Planet Nails
8730 Santa Monica Blvd. #A – (310) 657-0828
If you are looking for crafty or unique nail designs whether it's acrylics or French tips, Planet Nails has you covered.
Runners Up – InStyle, Isle of Serenity, Bleu Nail Spa, Polish House, Garden Nail Spa
Best Day Spa
Winner – Burke Williams
925 N La Brea Ave. – (323) 822-9007
If you are looking to have a relaxing spa day where you can get a facial, a pedicure or a massage Burke Williams has you covered.
Runners Up – The Gendarmerie Boutique And Spa, Next Health, Voda Spa, Sparadise
Best Optometrist
Winner – Dr. Mark Chung
8205 Santa Monica Blvd. #15 – (323) 650-0337
Mark Chung opened the West Hollywood Optometric Center in 1986 and has been taking care of West Hollywood's eyes ever since. He has a perfect five-star rating on Yelp and Google reviews.
Runners Up – Wes Wheadon, Jimmy Cheng, Rebecca Law, Arthur Benjamin
Best Dentist
Winner – Dr. Sherwin Matian
8747 Santa Monica Blvd. – (310) 659-0120
Sherwin Matian at VIP Dental Spa knows that going to the dentist is not fun. He and his staff aim to make your visit as enjoyable and informative an experience as possible.
Runners Up – Oshin Anjirghooli, Victor Khatchaturian, David Wagner, Dan Pinar
Best Plastic Surgeon / Cosmetic Procedures / Med Spa
Winner – Dr. Mossi Salibian
9201 Sunset Blvd. – (310) 550-0750
Mossi Salibian performs breast enhancements, facelifts, rhinoplasty, free TRAM flap and DIEP flap surgery, all while maintaining a perfect five-star rating on Google and Yelp.
Runners Up – Zara Harutyunyan, Yeliana (Beauty Religion), Next Health, Face Place, Lyfe Health & Aesthetics
Best Fitness / Yoga / Pilates Studio
Winner – Harmony Studio
8440 Santa Monica Blvd. Suite 100 – (323) 822-9584
Harmony Studios Pilates is a full-service, private instruction facility specializing in personalized Pilates regimens.
Runners Up – Health House, Sweat Yoga, Made By Pilates, Kaufmann Physical Therapy, Leo Zen Yoga
Best Gym
Winner – Mansion Fitness
8358 Sunset Blvd. – (323) 378-5818
Mansion Fitness is a private gym that specializes in unmatched gym experiences led by some of the best trainers in West Hollywood.
Runners Up – Crunch, 24 Hour Fitness, Equinox, Barry's Bootcamp