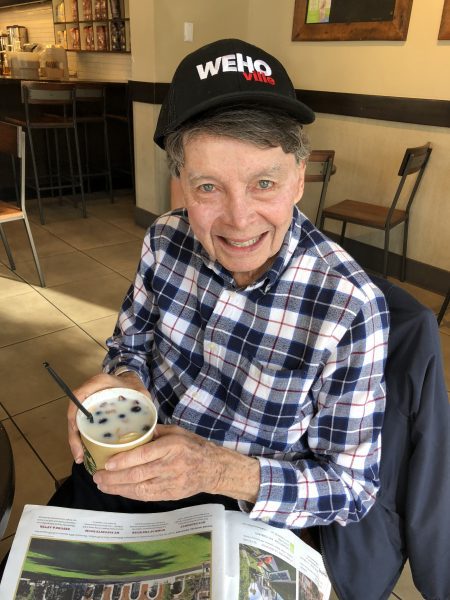 Another LGBTQ bar in the greater Los Angeles area announced that it will not reopen once pandemic restrictions are lifted and some are placing blame of Monte Overstreet, who owns many of the buildings where the now closed bars were housed.
Oil Can Harry's, a 52-year-old Studio City institution, is the latest to announce its closing. In a statement on its website, Oil Can Harry's owner John Fagan explained the building was sold in December to buyers who want to open a jazz club there.
However, Fagan lays blame on Overstreet for selling the property. In his statement, he said, "The property sold in December thanks to Monty [sic] and Jon just needing to shut another establishment. It was purchased on December 9th by a new buyer, who wants to have their own venue with jazz music."
In a November Facebook posting, Oil Can Harry's had said the club was only closed because of COVID-19, but that the property was up for sale and they would work out lease terms with the new owner.
Fagan did not respond to WEHOville's calls for comment.
However, WEHOville did speak briefly with Monte Overstreet about the sale. Overstreet declined to go into any specifics, but did say that he "took a loss on the sale" and that it was a "losing venture" for him.
Records on the PropertyShark.com website indicate Overstreet purchased the Oil Can Harry's property at 11502 Ventura Blvd. in Studio City in Dec. 2007 for $4.2 million.
Details of the December sale are not yet posted online, so it is impossible to say how much of a loss that Overstreet took by the sale.
However, business owner Larry Block offered some perspective. Block has not been in touch with Overstreet, so cannot speak to the details of this sale.
Block points out that while there has been an eviction moratorium that allows commercial tenants not to pay rent, there has not been a corresponding moratorium on paying property taxes.
"Commercial tenants haven't been paying any rent since March, but landlords still owe property taxes," said Block. "If they're not getting any rental income, where are they going to get the money to pay the property taxes? A lot of them are having to sell their properties. You're going to see a lot more buildings up for sale in the coming months."
Block owns the Block Party LGBT gift and clothing store at 8853 Santa Monica Blvd., at Larrabee Street. Overstreet does NOT own that building and is NOT his landlord.
According to the PropertyShark website, the property tax on the Oil Can Harry's land and building for 2020-21 was $39,604.
According to the LA County website, property taxes were due on Nov. 1 and were considered delinquent after Dec. 10.
County property records show Overstreet owns more than 50 properties in or adjacent to West Hollywood. He owns dozens more properties in the greater Los Angeles area. Many of those properties likely have higher property taxes than that of Oil Can Harry's.
Overstreet also owns the buildings where three of the four West Hollywood venues that have closed were housed:
Flaming Saddles, 8811 Santa Monica Blvd., a country-western bar first opened in 2014, announced its closing in August.
Gold Coast, 8228 Santa Monica Blvd., a 39-year-old neighborhood watering hole, announced its closing in September.
Rage, 8911 Santa Monica Blvd., a 33-year-old nightclub, announced its closing in September.
In each case, those three bars indicated they were unable to work out lease terms with Overstreet, who has a reputation of being a tough negotiator.
The fourth West Hollywood LGBTQ bar that has closed in recent months was Gym Bar, which was located at 8737 Santa Monica Blvd. Gym Bar announced its closing in July, saying that property owner, Elias Shokrian of Calitex LLC in Beverly Hills, was unwilling to be flexible with the terms of the lease.
However, it is widely rumored that Gym Bar will be moving into the location at 8919 Santa Monica Blvd. which housed the Halal Brothers restaurant and before that the Champagne French Bakery Cafe. Ironically, Overstreet owns that building.
Meanwhile, there is a Facebook page protesting all these gay bar closures, called "Boycott Monte Overstreet Properties."
That page described itself as "devoted to the LGTB+/gay male citizens of West Hollywood and other patrons who rise up in protest of the closures of our city's many iconic and historical gay bars which are located on commercial real estate owned by Monte Overstreet."