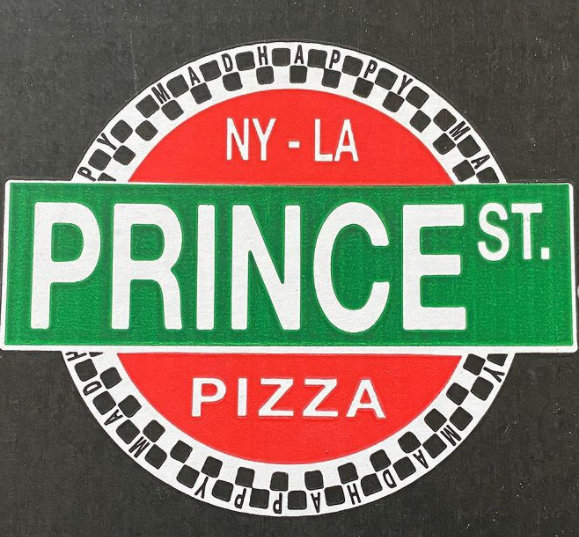 Hot on the heels of Prince Street Pizza opening on the Sunset Strip, the owners of the New York City-based pizzeria are stepping down from day-to-day operations amid charges of racism and mocking the Black Lives Matter movement.
The company opened its first West Coast location in mid-November at 9161 Sunset Blvd. in West Hollywood. With that opening, Prince Street Pizza quickly became one of the most buzzed about pizza places in the area, winning over many pizza lovers, just as it has done in New York City since opening its first location at 21 Prince Street in 2012.
The Eater New York website reports that Frank Morano and his son Dominic Morano will remain owners of the company, but will no longer have interactions with customers or be involved with managing the business, according to a restaurant spokesperson.
Tony Sosa, the current manager of the NYC store, will be overseeing Prince Street's operations until further notice.
Eater reports that food blogger Joe Rosenthal  found racist comments made by Frank Morano on Yelp dating back to Sept. 2017. Among the worst of the comments, Morano addressed a customer as a "mongrel," "yellow dog," and "mutt." Those were all racial slurs which have historically been aimed at Asian people.
Rosenthal also found a now-deleted 2016 Facebook post from Dominic Morano's account mocking Black Lives Matter protesters being hit by cars.
Rosenthal began publishing his findings on his Instagram account on Dec. 24. Since then, Prince Street's NYC location's Yelp page has been flooded with negative reviews.
On Jan. 7, Prince Street Pizza issued a public apology on  its Instagram stories, writing in part that, "our actions in the past in addressing negative customer concerns have fallen short and were extremely inappropriate. Racism and discrimination have no place at Prince Street Pizza shops or anywhere else."
However, many social media users dismissed the response as insincere, saying it was merely a public-relations move. They also left comments on the pizzeria's  Instagram account  calling out the company for deleting comments accusing them of racism.
On Friday, the Moranos announced they would step down. "There is nothing ok about what I said on Yelp," said Frank Morano, in a statement.
"Our actions in the past in addressing negative customer concerns have fallen short and were extremely inappropriate," the statement read. "What we said and how we behaved was wrong then, is wrong today, and will always be wrong. We truly apologize and empathize for the hurt we caused in these incidents and apologize to all of our Prince Street Pizza customers."  
Dominic Morano added in the same statement, "Making light of violence is indefensible."
WEHOville phoned the Sunset Boulevard location for comment but no one answered, not even voicemail, after it rang several dozen times. On the Sunset location's Yelp page, many customers have left positive reviews, but there are already a few criticizing the Moranos' racist comments beginning to appear.