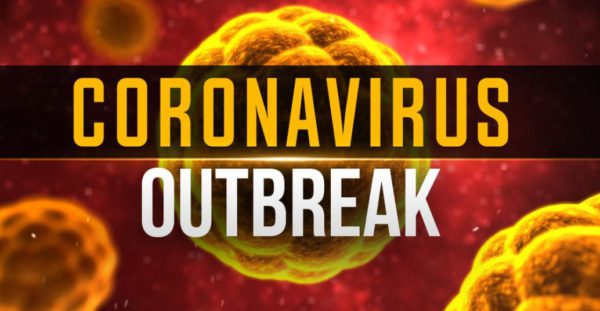 With California now the epicenter of the coronavirus pandemic, people aren't just getting infected at parties and private gatherings. Some people are getting infected at work.
The current surge in COVID-19 has resulted in a corresponding surge of infections happening in the workplace.
The Los Angeles County Department of Public Health website lists a total of 544 "non-residential setting" in Los Angeles County as of Thursday morning which have seen outbreaks among three or more employees in the last month. Those outbreaks account for 12,309 confirmed positive COVID infections in the county.
In the West Hollywood vicinity, outbreaks have occurred in 11 workplaces in the past month:
8687 Melrose Ave. construction site (Howard Building Corp.) – 18 employees
8899 Beverly Blvd. construction site (Pankow Construction #2) – 85 employees
Apple Store, 8500 Beverly Blvd. – 4 employees
Best Buy, 1015 N. La Brea Ave. – 27 employees
Beverly Hills Hotel, 9641 Sunset Blvd. – 19 employees
Jewish Family Services of LA, 330 N. Fairfax Ave. – 4 employees
McDonalds #1411, 1133 La Brea Ave. – 7 employees
Neiman Marcus Beverly Hills, 9700 Wilshire Blvd. – 13 employees
Pavilions (Vons), 8969 Santa Monica Blvd. – 17 employees
Sprouts Farmers Market #285, 915 N. La Brea Ave. – 10 employees
Target #1884, 7100 Santa Monica Blvd. – 43 employees
The state, county and city all have guidelines in place to protect worker safety from COVID-19, but clearly, those guidelines are not working in all situations.
The 8899 Beverly building construction site with 85 employees testing positive tops the West Hollywood area list with the most infections. That construction site has been temporarily shut down because of the high number of infections.
Similarly, the Best Buy store in the West Hollywood Gateway Center on La Brea Avenue and Santa Monica Boulevard was closed for over a week just before Christmas because 27 of its employees tested positive.
Meanwhile, the nearby Target store in the Gateway Center remains open despite 43 of its employees testing positive.
Likewise, the Pavilions (Vons) grocery store in West Hollywood saw 17 of its employees test positive, but did not close. Instead, employees are tested each time they report to work and wear a sticker on their name tag declaring they have tested negative.
It is unclear why some stores/sites are forced to close temporarily after employees test positive while others are allowed to remain open. Perhaps it has something to do with the percentage of employees testing positive vs. the total number of employees. Or perhaps it's whether the business is deemed an essential business.
WEHOville contacted the LA County Public Health Department on several occasions by phone and email inquiring what criteria is used to determine when a store/site must shut down temporarily, but has not gotten a response.
However, some of the specific work sites which WEHOville contacted for comment have replied.
Townscape Partners, which is converting and expanding the 8899 Beverly Blvd. high-rise office building into luxury condominiums (with the 10th floor penthouse reportedly selling for over $100 million), offered this statement about its 85 construction workers testing positive:
"Similar to all other essential businesses in LA County, at a time when 1 in 10 residents in LA County has tested positive for Covid-19, our team and our project are not immune. Due to a number of reported Covid-19 cases last month among project workers, the construction of 8899 Beverly was temporarily halted over the holidays in compliance with LA County regulations. Our contractor Pankow is working closely with the County Health Department and other officials to put additional protocols in place and we expect that work will be resuming shortly."
Meanwhile, a spokesperson for Target also responded to WEHOville's request for comment about the 43 employees who tested positive in the West Hollywood location:
"We play a critical role in providing our guests across the country with essential goods as they manage the impact of the coronavirus—from food and medicine to supplies for working remotely and distance learning—all with health and safety as our top priority. We've taken a number of steps in support of our team and guests, including increased safety and sanitation measures, operational changes, and enhanced pay and benefits that are in place across all our stores and facilities, including our 79 stores in LA County. We've been monitoring the coronavirus closely over the past year and have seen that trends in cases within our team are consistent with the trends reported for the U.S. population and the communities in which we operate.
We've been in close communication with the LA County Department of Health, and we regularly share safety information and guidance with our team and work with leaders at our stores to ensure coronavirus best practices and state requirements are in place. For example, we recently worked to ensure LA County's new safety protocols for breakrooms and restrooms were quickly implemented and communicated to store teams. Also, we have offered coronavirus tests to team members in the state since the beginning of December, in compliance with state requirements related to work center testing. Throughout the pandemic, we've provided all of our store and distribution team members with masks, gloves and thermometers, upheld rigorous cleaning routines, installed partitions at checklanes in stores and employ a variety of social distancing measures. We encourage our team to come to us with any questions or concerns, so that we can quickly support and address them.
We treat every positive case of the coronavirus with care and work hard to maintain a variety of cleaning and disinfecting, social distancing and safety measures to protect our team and guests. We are transparent with our team and share the steps we take after learning about a positive case.
We communicate with team members who have a positive or presumptive positive case of the coronavirus. We provide them with information about our coronavirus benefits, provide quarantine pay for up to 14 days at 100% of pay, and follow health department guidelines. We also work with confirmed team members to assess those they may have been in contact with when they were last at the work.
We swiftly notify the entire store team and provide them with the appropriate CDC guidance.
We work quickly to deep clean and disinfect the store or facility, which is the recommendation of public health experts and is in addition to the frequent disinfecting and cleaning we do at stores throughout each day."
The West Hollywood Target is not the only LA County store in the Target chain to see infections. Its 43 infections are not even the highest among the Target stores with infections.
A total of 16 Target stores of the 79 Target locations in LA County are listed on the public heath department website as having outbreaks, with the Baldwin Hills location at 3535 S. La Cienega Blvd. topping the list with 55 infections.