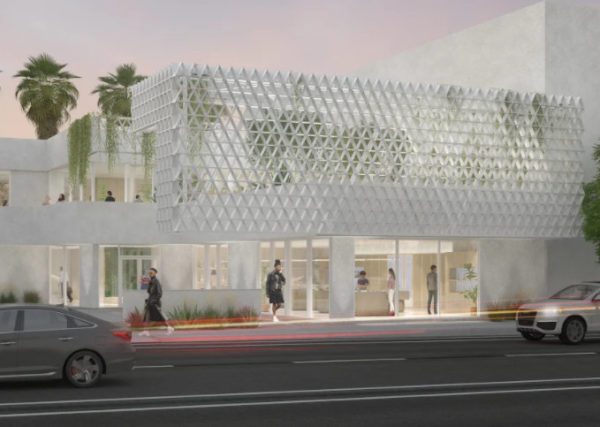 The Sunset Strip will be getting its first cannabis lounge and retail dispensary this summer.
The city's Business License Commission approved Greenwolf West Hollywood to operate a store at 8555 Sunset Blvd., just west of La Cienega.
Greenwolf will have four cannabis licenses – adult-use retail dispensary, medical-use dispensary, on-site consumption (smoking, vaping and edibles) and delivery.
"We're one of three groups to have all of these licenses. These licenses only exist in West Hollywood and I'll be bringing it to the world famous Sunset Strip," said owner Sol Yamini. "I found the perfect location on the Strip, right across from Equinox, just up from Sunset Plaza. It stands out and Greenwolf is going to be the mecca of cannabis in our city."
Yamini is already well known in West Hollywood as the owner of Pink Dot, the convenience store that delivers.
"Now, not only can you get groceries and liquor delivered from the King of Delivery, Pink Dot, you can also get your cannabis delivered as well," said Yamini.
Despite Yamini owning both Greenwolf and Pink Dot, they will be operated as separate companies. People wanting to order a bottle of vodka and few buds of primo kush will have to make two separate orders. Pink Dot isn't approved to deliver the cannabis and Greenwolf isn't approved to deliver the booze.
For Greenwolf, Yamini has partnered with Loudpack, a California-based cannabis firm that also operates the Greenwolf LA dispensary in Atwater Village.
Yamini plans to open Greenwolf WeHo in August using store designs from architect McShane Murnane of Project M Plus.