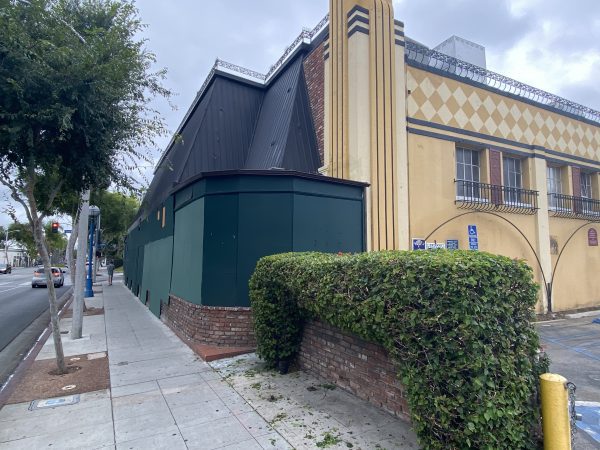 Sheriff's deputies are conducting an investigation into a sexual assault at the French Market building.
The watch captain at the West Hollywood Sheriff's station confirms the building is cordoned off via police tape while the investigation is underway.
Although the building has been vacant and tightly boarded up for several years awaiting construction on the site, apparently vagrants broke into the building by cutting through an exterior wall.
Construction on the French Market complex should begin later this year, a project that will preserve the exteriors of the French Market building at 7985 Santa Monica Blvd., at Laurel Avenue. That project will also see an additional building constructed in the adjacent parking lot, while a three-story office tower at the rear of the property will connect the two buildings
Plans call for the new buildings to house creative office space as well as some ground floor restaurant/retail space. Meanwhile, the original building will have a ground-floor restaurant featuring a 24-hour diner, while the second floor will have office space.