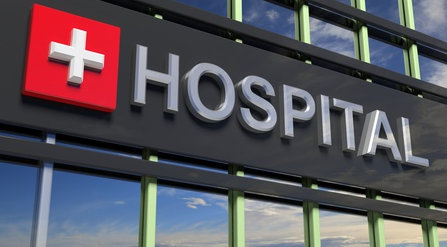 As an emergency room physician, I've been on the frontlines fighting COVID-19 since the very beginning. It's been incredibly stressful, of course, caring for individuals who are either critically ill or could turn critically ill at a moment's notice due to this horrible disease.

Thankfully, the fight was made easier because of the support of our local community hospitals and how they focused on protecting both patients and the local community early on.
Local hospitals kept the fight primarily focused on COVID-19. They have done everything from providing all hospital workers with the appropriate PPE so they could protect themselves while on the job to requiring COVID-19 screening for anyone who enters the hospital doors, to reducing and/or cancelling all non-essential surgeries so rooms, and medical personnel, could be solely focused as much as possible on COVID-19 patients. While there have been patients who have unfortunately passed away from this horrible disease, including 21 here in West Hollywood,many more have recovered because of the quality care they received at their local hospital.

In addition, local hospitals, and hospitals throughout California, have led the nation in treating those impacted by COVID-19 – because we were one of the first states impacted, California hospitals and physicians were able to share knowledge gleaned and lessons learned with hospitals across the country so they would be equipped with the most up-to-date information to fight COVID-19.

Our job is not yet done. Even as vaccines start to roll out, including to hospital workers and the most vulnerable who will receive them first, Los Angeles County hospitals are currently admitting about 750 COVID-19patients every day , and these numbers could double.With over 1,700 positive cases in West Hollywood so far, I urge our community to continue to follow public health guidelines – wear a mask, social distance, and stay home. If you fall under one of the groups that is able to receive a vaccine, please do so as it will help keep you and your family safe.

We have already lost too many peopleand we're not out of the woods yet, and may not be for some time. But, as someone directly caring for the most critical patients, I'm grateful that my local hospitals have supported me, and the local community, so that I can keep the primary focus on caring for patients.