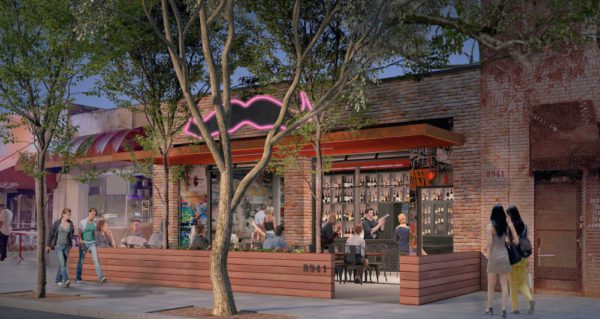 With a unanimous vote Thursday night, West Hollywood's Planning Commission approved a new nightclub in the Boystown area.
Stache, located at 8941 Santa Monica Blvd., at Robertson Boulevard, will combine the two spaces previously occupied by the now closed Café D'Etoile and Bumsan Organic Milk Bar into one 4,000 square-foot space.
Stache will primarily be a vegan restaurant serving breakfast, lunch and dinner, but will offer live entertainment at night like drag queen bingo, drag shows, karaoke and more. The owners also hope to do more unusual events like hosting small film festivals, poetry readings and book club meetings.
At night, the venue will also move some tables in the rear seating area away to have a small dance floor, hence the need for the nightclub license.
"Stache is a queer neighborhood restaurant and bar where everyone is welcome," said Ryan Floyd, one of the owners. "Even in our community sometime, we have an underrepresentation of women, lesbians and our trans community. We want to make a statement tonight that this place is a queer place and not another gay bar."
Floyd explained the name Stache comes from "mustache," something gay men of the 1970s and 1980s routinely sported. The name was chosen as a tribute to gay men who died of AIDS as well as a celebration of the "resilience and perseverance" of the LGBTQ community.
The Commission was impressed, Commissioner Stacey Jones saying the design was beautiful. Commissioner Lynn Hoopingarner loved that it was open and accessible.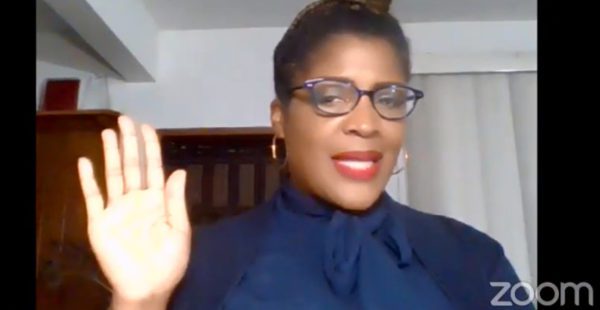 Newly sworn in Commissioner Marquita Thomas praised the project for helping to revitalize that section of Santa Monica Boulevard and was happy it would be an LGBTQ business.
"As a chamber leader, a leader of an LGBTQ chamber of commerce, I know better than most that 50% of our LGBT business will not be coming back, so to see another one open is wonderful," said Thomas. "Not only will it revitalize that section of West Hollywood, it will also create jobs."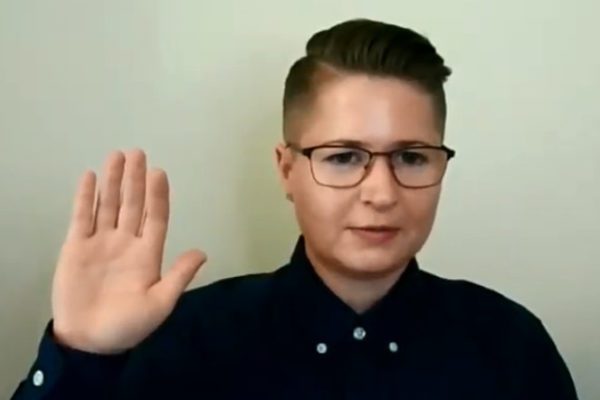 Commissioner Katrina Vinson, also newly sworn in, was glad a different type of venue was coming to that part of town and happy to see such diversity of events proposed.
During public comment, several residents living in the nearby Norma Triangle neighborhood spoke against the project, mostly concerned about the noise it could create that might be heard in the neighborhood.
Although Stache has several noise abatement measures included in the plans, the Commission did require the venue come back for reviews at three months, six months and one year after opening to makes sure there are no noise issues.
Commissioner Rogerio Carvalheiro recused himself from the hearing because he is the project architect.
The Commission also voted to make Commissioner Lynn Hoopingarner the new vice chair, replacing the former vice chair, John Erickson, who left the Commission after he was elected to the City Council.
Before that vote on the vice chair, Commission Chair Adam Bass apologized for the politicized nature of the last time the Commission voted for a new vice chair, saying he regretted how it was handled.
During that vice chair vote in July 2020, Erickson caused waves when he took the unprecedented move of nominating himself to be vice chair, even though Hoopingarner was next in line for the position in terms of seniority. The seven commissioners then voted 4-3 along gender lines for Erickson as vice chair – all the male commissioners voted for Erickson, all the female commissioners voted for Hoopingarner.
At the start of Thursday's meeting, City Councilmember John D'Amico administered the oath of office to his appointee, Marquita Thomas. Similarly, Councilmember Sepi Shyne administered the oath to her appointee, Katrina Vinson. With them sworn in, the Planning Commission now has a female majority for the first time ever.