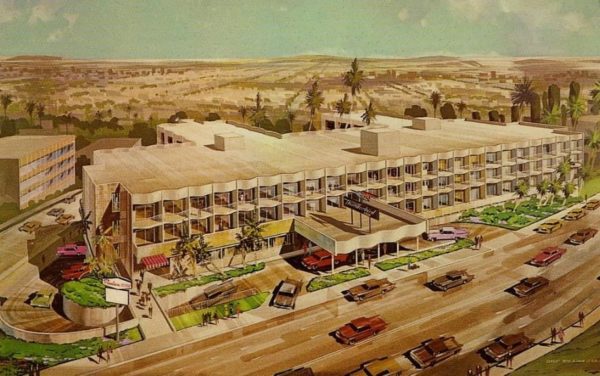 Los Angeles historian Alison Martino has shared vintage photos of the building which houses the Standard hotel.
The Standard at 8300 Sunset Blvd. announced last week that it was closing on Jan. 22 after being unable to reach a new lease deal with the property owner. In announcing the closing on Istagram, the Standard explained it was "unable to prevent a significant increase to its lease, which makes operating the property impossible."
The Los Angeles Times reported The Standard's lease is held by the Ferrado Group, a real estate investment firm based in Spain with a location in Newport Beach.
Martino, who does the Vintage Los Angeles Facebook page, told WEHOville the mid-century modern building was constructed in 1962 and opened as the Thunderbird Hotel. It later changed its name to the Hollywood Sunset Hotel.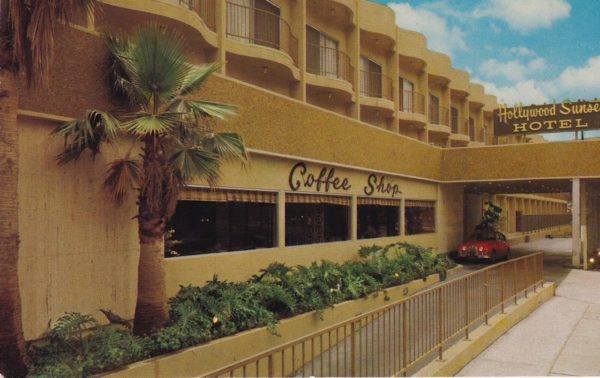 By the mid-1970s, the name had changed again and as well as the use of the building. It became the Golden Crest Hotel, a retirement home for seniors.
"There's a scene in Annie Hall where Woody Allen is having coffee on Sunset and the Golden Crest is in the background," said Martino.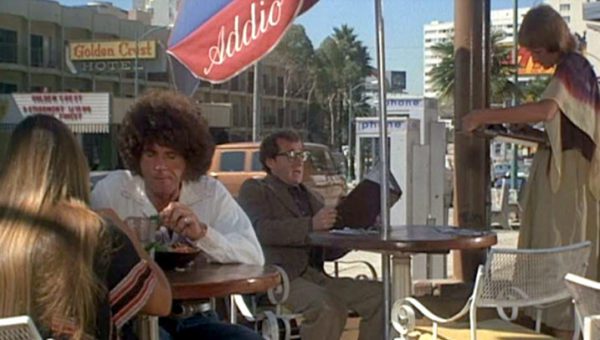 The building remained a retirement home until the late 1990s when hotelier Andre Balazs transformed it back into a hotel thanks to the backing of some celebrity investors including Leonardo DiCaprio and Cameron Diaz.
Despite being a boutique hotel that catered to people who were on a budget, when it opened in 1999, the Standard was an ultra-trendy spot thanks to a happening coffee shop and a busy poolside scene, complete with its blue astroturf.
With its upside down sign out front signaling it was anything but a standard place, the Standard became one of the most buzzed about places in the area, Martino said.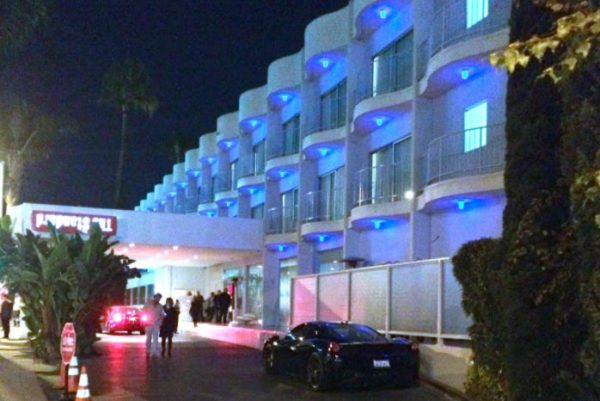 The hotel's interior areas were originally created by film set designer Shawn Hauseman, who would go on to create the interiors for many of the other hotels in the Standard chain.
"It was like a walking into a Stanley Kubrick film because everything was very dramatic and you had such heavy visuals," Martino said. "You had a girl in a display case which she would sit in for hours and make no eye contact. The lounge area had shag carpet and chairs hanging for the ceiling and bean bag chairs. It all so very retro."
The stunning visuals made the Standard a must-see for many who dropped by just to view the interiors but ended up staying for the party.
"I had some wild times at that hotel when it became the Standard," said Martino. "[Balazs] tapped the retro when he opened it. I give him credit for keeping the place going intact before the mid-century modern resurgence that hit in the mid 2000s."
She reported the pool scene was exciting and exhilarating. "It gave Sky Bar a run for its money," said Martino. "It was a scene. It was a happening."