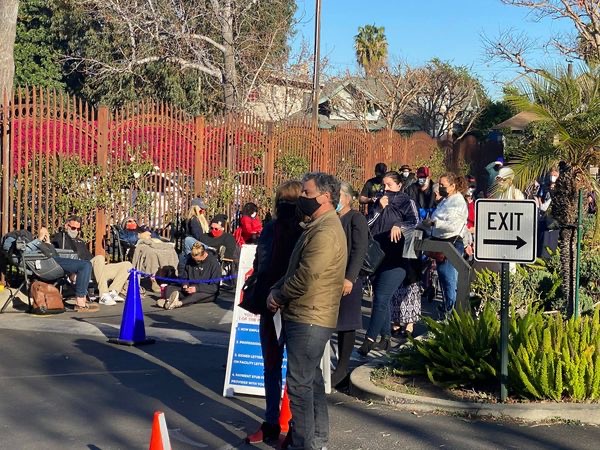 Imagine a restaurant advertising online a special discount for a three-course meal, and then customers show up at its door to see a sign saying: "We don't serve food."
That is essentially what the L.A. County Department of Public Health is doing by promoting the COVID-19 vaccination website.
Despite what the county says, it is all but impossible to schedule a vaccination anywhere using the website that it and the Public Health Department are promoting, or by calling the telephone number that it offers. I know, because I have tried.
I am over 65 and got my first vaccination last Thursday (Jan. 21.) I had spent several hours the day before trying to book an appointment online. Many times I filled out online forms, only to click for an appointment and be told none are available.
Someone suggested I get in a car and drive to Dodger Stadium and wait in line. But I don't have a car, so driving to Dodger Stadium wasn't feasible for me (nor is it for those disabled West Hollywood residents who must use wheelchairs).
So then I started making calls directly to clinics and hospitals and pharmacies. Someone at Kedren Community Clinic, a hospital I had never heard of, actually answered my call and suggested I just show up there the next morning and see what happened.
On Jan. 21, I ordered a Lyft ride and got to Kedren, which is on Avalon Avenue in South LA, at 8:30 a.m. There were several dozen seniors standing in group in the cold (some had been there since 7 a.m.). One of the Kedren security guards told me to join that group, but said there was no assurance I would get a vaccine.
Nearby there were more than 100 others waiting for a possible vaccination, some of whom had somehow been able to make appointments and some of whom were just hoping to get lucky. I was told some had been there since the day before, sleeping in their cars overnight, and that the line then had been two to three times longer.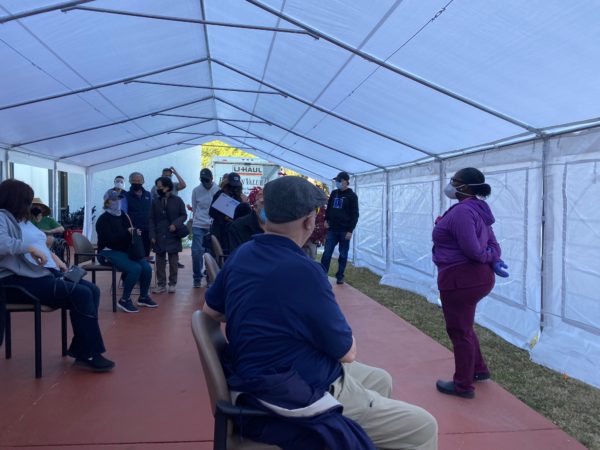 The seniors and their family members around me were angry. One man said he hoped that each member of the L.A. County Board of Supervisors and Los Angeles Mayor Eric Garcetti and Gov. Gavin Newsom would have to stand in a line like the one we were in to get their vaccinations. Then they would know what their constituents were going through. There was laughter, and then frowns when one woman said she was sure they would all be getting their vaccinations at home or at a private doctor's office.
I waited about three hours until one of the Kedren staffers, upset that there were older people in wheelchairs and with walkers who were shivering in the cold, pushed to get the seniors into the vaccination tent. I got my first shot.
Now I must get my second Moderna vaccine dose in four weeks, on Feb. 17. But the folks at Kedren told me they couldn't schedule it. And I couldn't find a place to book the appointment online.
Yesterday, I dialed (833) 540-0473 and spent two and a half hours on hold on the county's so-called vaccine "appointment assistance line" trying to schedule my Feb. 17 vaccination, only to be told by the employee who answered that they have no openings and don't know when they will. The only solution she said is to show up somewhere and wait. (I'd suggest the Health Department stop calling that phone number an "assistance line.")
There are many people and institutions at all levels of government — federal, state, and county — to blame for this disastrous vaccination rollout. But I blame the County of Los Angeles for sending people to a website or asking them to call a certain phone number to register for a vaccination when it simply isn't possible to do so. If the county can't schedule vaccines, it should say so.
I would like to see an official statement from the Board of Supervisors calling out the failure of this vaccination system and asking for an investigation. And it would be interesting to see this on the agenda of the West Hollywood City Council. It really more is important than acknowledging the Republic of Artsakh or condemning the Yulin, China, dog meat market. This issue affects local people.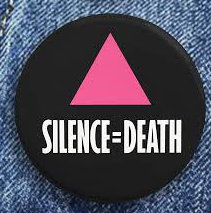 As I wrote in a column recently on CityWatchLA, this situation brings to my mind the slogan "Silence = Death," which was inspired by Keith Haring's iconic AIDS poster in the 1980s. In Los Angeles County, Incompetence = Death. More than 15,000 Angelenos have died of COVID-19-related illnesses so far. How many more deaths will it take for Los Angeles County to figure out how to really communicate with the citizens its elected and appointed officials are supposed to serve?