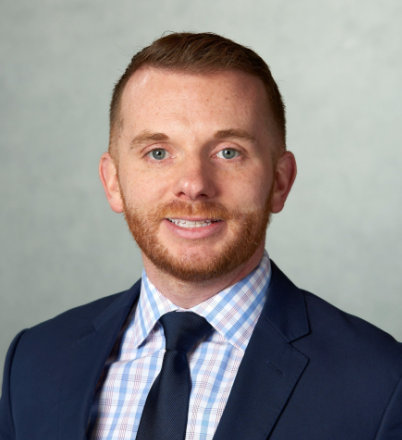 Current San Francisco AIDS Foundation CEO Joe Hollendoner will become the new head of the Los Angeles LGBT Center when CEO Lorri Jean retires next year.
The LGBT Center's Board of Directors announced Hollendoner's selection on Wednesday, saying he will start at the Center in July 2021 in the position of executive director. He will work a beside Lorri Jean for a year to help make a smooth transition before she retires in July 2022.
"It is an honor of a lifetime to be selected to lead the Los Angeles LGBT Center following such an iconic leader as Lorri Jean," Hollendoner said in a statement. "I look forward to working with the Center's board, staff and partners to ensure that the Center not only continues to be a trusted provider of care to the communities it currently serves, but that we deepen our work to address the racial disparities and systemic racism that prohibits all members of the LGBTQ+ community from thriving."
Hollendoner assures that under his watch, the LGBT Center will continue to fight for LGBT rights.
"I also remain committed to maintaining and expanding the Center's role as a national and global LGBTQ+ movement leader," he said.
Lorrie Jean, who has served continually as the LGBT Center's executive director since 1993, save for a four-year break in 1999-2003, praised Hollendoner as her replacement.
"I am delighted that the board selected Joe," said Jean. "He has been an extraordinary leader at the San Francisco AIDS Foundation, with whom we partner on the AIDS/LifeCycle. I've seen him in action and watched him grow the Foundation and infuse his progressive values throughout its work. I respect him, I like him, and there is zero doubt in my mind that Joe will become a successful and powerful leader of the Los Angeles LGBT Center."
Hollendoner's selection capped a four-month national search completed by Koya Partners that sought candidates from government, business, and a wide range of non-profit organizations.
"The Center's Board of Directors is thrilled that Joe will soon be joining us on his way to becoming the organization's new CEO," said board co-chair Susan Feniger. "His commitment to the LGBTQ community, experience as an organizational leader, proven track record on and passion for racial and economic justice, and his vision for the future is exactly what the Center wants and needs."
David Bailey, the board's other co-chair, also praised the selection.
"Joe clearly understands this moment and has a clear vision for the Center's future and for that of our community," said Bailey. "His commitment to dismantling systemic racism is in his bones and he will lead with this commitment as the Center's new CEO."
Hollendoner, who came out as gay at age 16, has led San Francisco AIDS Foundation (SFAF) since 2016. During his tenure, he spearheaded the adoption of a new five-year strategic plan in 2019 that prioritized the expansion of health and social services and established racial justice as a fundamental principle to guide the organization's growth. During his nearly five years there, revenue grew by 84% while corporate and private donations increased significantly.
Prior to that, Hollendoner was chief of staff and first deputy commissioner at the Chicago Department of Public Health, the nation's third largest health department. From 2001 to 2012, he served in several roles at Howard Brown Health, the Midwest's largest LGBTQ health organization, and ultimately became its vice president and chief program officer.
Among his achievements while at Howard Brown, Hollendoner was one of the founders of Broadway Youth Center (BYC), a comprehensive health and social services center for LGBTQ+ youth experiencing homelessness. In recognition for this leadership in the creation of the BYC, he was named a Community Health Leader by Robert Wood Johnson Foundation in 2010.
Hollendoner has bachelor's and master's degrees in social work from the University of Illinois at Chicago.