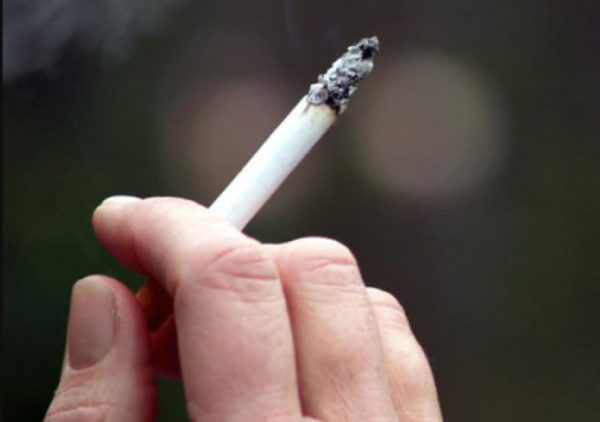 Less than six months after the West Hollywood City Council failed to implement a total smoking ban in apartments and condominiums, the issue will be back before the City Council on Monday night.
Two new members have joined the Council since the issue was previously heard in August and city staff has supposedly done greater outreach to tenants, landlords and homeowners associations on the issue since that time.
Under the items being proposed:
Smoking tobacco or cannabis would be banned in all common areas, indoor or outdoor.
Smoking tobacco would be banned in all new units/new leases, but smoking cannabis would be allowed.
Smoking tobacco or cannabis in existing units would be permitted, provided it is not already prohibited by the lease.
Smoking tobacco or cannabis on outdoor private patios or balconies would be allowed.
Smoking tobacco or cannabis would not constitute a nuisance which could be considered grounds for eviction.
If a person is caught in violation, a first time offense would bring a $250 fine, a second offense would bring a $500 fine and a third offense would bring a $1,000 fine. Each of those fines carries an additional $50 administrative fee.
If the Council approves these items, they would take effect in 90 days.
Single family homes and duplexes are exempt from these ordinances, as are special needs housing facilities for people with disabilities, including substance addiction.
The Council did not pass these smoking bans in August because it was unclear if tenants, landlords, condo homeowners associations and other affected groups had been sufficiently notified about them.  
An estimated 15% of WeHo residents smoke tobacco. There are no figures for the number of cannabis users.
Anti-smoking advocates have long pushed for a total smoking ban, both tobacco and cannabis, in apartments/condominiums, citing the health dangers of exposure to second-hand smoke. They note that smoke from neighboring units can seep into other units through windows, walls, floors and ceilings.
Flavored tobacco ban
In a related matter, on Monday night the Council will also consider banning the sale of flavored tobacco and vape products, including menthol flavored cigarettes.
The Council had previously discussed the matter, but held off taking any action since the state of California passed a ban on flavored tobacco products which was set the take effect in Jan. 2021.
However, a voter referendum received enough signatures to qualify for the ballot. Consequently, the flavor ban was put on hold until the voters can weigh in. That referendum will be held as part of the Nov. 2022 election, the earliest this can go before the voters under state law.
In the meantime, individual cities are still allowed to pass flavored tobacco bans, which West Hollywood will consider on Monday night.
Under the proposed ordinance, retailers would also be barred from accepting coupons or giving discounts for the purchase of tobacco products.
The City Council meeting will be held on the Zoom teleconferencing app beginning at 6 p.m. on Monday night.
Those who want to make a comment by telephone during the meeting are asked to email Acting City Clerk Melissa Crowder at mcrowder@weho.org no later than 4 p.m. on Monday to be added to the public speaker list for the meeting. Please include your name, the phone number from which you will be calling and what you wish to speak about.
Then, dial into the meeting ten minutes prior to the start. You will be placed on hold in the virtual meeting room until it is your turn to speak. The dial-in number is (669) 900-6833 and the meeting I.D. is 943 8398 2559, followed by the # symbol.
The City Council meeting can be viewed live on the WeHo TV portion of the city website (www.weho.org). Additionally, it will be broadcast on Spectrum Cable Television's Channel 10 within West Hollywood's borders. The meeting will also stream live on YouTube, Apple TV, Android TV, Fire TV and Roku by searching for "WeHo TV."