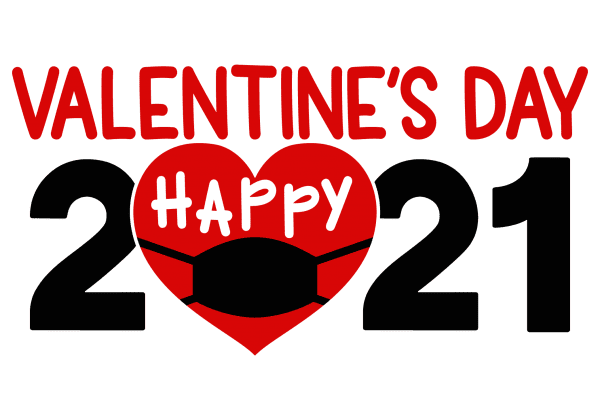 Valentine's Day Ideas Around WeHo
This year, with Feb. 14 falling on a Sunday, that means its not just Valentine's Day, but Valentine's weekend. Add to that the fact Feb. 15 is the President's Day holiday observance and it makes this year's Valentine's Day into a four-day affair.
That means there's plenty of time this year to have some romantic fun with that special someone. But how do you celebrate what some call the most romantic day of the year in the midst of a pandemic?
Large gatherings like concerts or movies are obviously not a consideration due to pandemic-induced closures. But there are some things you can do to be safe and socially distance and masked up, while having the celebration.
Here are some ideas of safe things to do in the greater Los Angeles area for the FOUR DAYS of the Valentine's weekend.
Private LA helicopter tour – See LA from the sky. Book a flight over downtown Los Angeles, the Hollywood Hills and/or the beaches. Prices vary depending on how long you want to fly and what you want to fly over. Tours start at $100 but these are booking up fast for Valentine's Day weekend so make a reservation now before it's too late. To make a reservation click HERE.
Skydiving – Want to experience the ultimate rush with your significant other? Try jumping out of a plane from 10,000 feet in a tandem jump with a trained instructor. To make a reservation click HERE.
Whale/Dolphin Watching – Enjoy the Pacific and possible what sightings while on a small boat tour. Or book a private charter tour. For more details click HERE.
Race Car Driving – Does your loved one love fast cars? Take them on an experience where they can get up to 180 miles per hour. You will have to head out to Fontana but it will be worth it. For details click HERE.
Dinner – With restaurants now reopen for outdoor dining, a romantic dinner is still an option. However, the outdoor seating will be limited so be sure to make a dinner reservation right away.
Stay-cation at a Hotel – Get away from home for a day or for the weekend. Many area hotels are offering packages for an overnight stay plus a three-course dinner served in the room. Some even add on a champagne breakfast in bed the next morning. Lots of other amenities to add on, depending upon the hotel. Contact your favorite hotel for current deals.
LA Sightseeing Tour – Lots of specialized tours of the greater LA area offering fascinating tidbits you never knew about the place you call home. Get a private Mercedes to drive you safely around town in luxury. For more details click HERE.
It has been a tough year for everyone. Hopefully Valentine's Day can still be special for you. Make sure to be safe so next year things get back to normal.