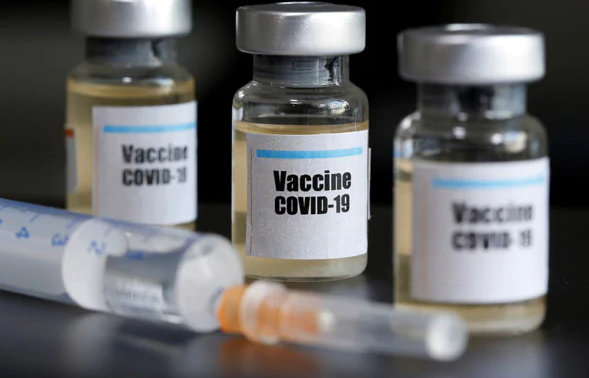 With vaccine supplies still limited, Los Angeles County will again reserve the majority of its available vaccinations next week to provide second doses for those ready to receive them, with county-operated large-scale sites exclusively administering second doses, health officials said Friday.
"Next week the majority of appointments at our vaccinations sites will continue to be for second doses," said Dr. Paul Simon, chief science officer for the county Department of Public Health.
Next week, the county is scheduled to receive 219,700 doses of vaccine but half of that allotment is needed for second doses.
The county reported it has administered more than 1,345,000 doses of COVID-19 vaccine since the vaccine became available. Of those vaccinated, 298,875 people have received second doses, which mean about 1.05 million people in the county have received their first dose.
Currently the vaccine is available for healthcare workers, residents and staff at long-term care facilities, and people who are age 65 or older.
In late February/early March, county health officials are scheduled to expand the vaccine eligibility to essential workers like teachers, first-responders and people who work in food/agriculture.
The state announced on Friday that in mid-March, it would open inoculations to people 16 and older with underlying health conditions that put them at higher risk. It is not clear if Los Angeles County will follow suit and begin inoculating that group at the same time the state opens it.
The county has been receiving roughly 200,000 doses each week, although the actual amount has varied wildly week-to-week, making advance planning for reservations difficult. Supplies were so limited this week, that the city of Los Angeles was forced to close the Dodger Stadium vaccination site and four other locations through the weekend because it exhausted its supply by Thursday afternoon.
"We share their frustration," Simon said. "We're all frustrated. We know that we could do much more if we had more doses. For example, we're now receiving about 200,000 doses each week, and as we've surveyed all of our providers, we're confident that we could administer up to 600,000 doses a week. So we have much, much greater capacity if we can get the available vaccine."
In West Hollywood, the only location currently giving the COVID-19 vaccine is the Men's Health Foundation at 8280 Santa Monica Blvd.
However, the CVS pharmacy locations in the city, including the CVS in Target, will soon have the vaccine and being giving injections, although it is not clear exactly when that will begin.
Similarly, the pharmacy at Pavilions grocery store indicates on its website that the COVID vaccine is "coming soon." Many of the smaller pharmacies in the city likely will also eventually have the vaccine, but currently do not from what WEHOville can ascertain.  
City News Service contributed information for this article.