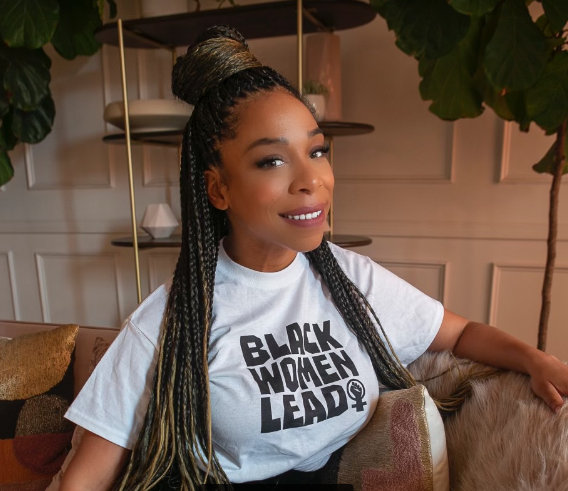 "Just don't give up what you're trying to do. Where there is love and inspiration, I don't think you can go wrong." —Ella Fitzgerald
Midway through Black History Month, this week's guest embodies that inspirational quote as Tracy and Maxine welcome activist, filmmaker and WeHo resident Shannon Morton, founder of Black Women Lead, to the show. Shannon is one of those Renaissance women who is truly making a difference.
With efforts deeply rooted in equality, Shannon Morton is all about helping the community and those in need. Black Women Lead gives away 600 hot meals a week and 800 bags of groceries through the Black Women Lead Brown Bag program. After a trip to skid row downtown Los Angeles, Shannon saw a need for hygiene supplies and has recently started a Black Women Lead hygiene kit that is handed out in a backpack to those in need.
For the month of February, Black Women Lead has teamed up local bar owners at Melrose Umbrella Co. to create a cocktail, Blacker the Berry, with a label created by a young black queer artist. EJ Gallo is donating $1 for every to-go cocktail sold and Melrose Umbrella Co. is matching the donation.
Tracy and Maxine are captivated by the idea of a public fridge stocked with food to help feed the homeless after hearing how successful it has been in a few other Los Angeles locations. Food insecurity was already rampant prior to the pandemic and has become a major focus of so many organizations with the pandemic's economic impact leaving many people with little or no way to put food in their bellies.
Shannon shares her list of local Black owned businesses near West Hollywood and of course, Bludso's Bar & Que is on that list – a favorite of Tracy and Maxine. Shannon's go-to sweet treat favorites are from Southern Girl Desserts in Baldwin Hills, with peach cobbler and oatmeal cookies topping her list. They're sure to get a follow-up review in a future episode after a visit from our We Know WeHo team!
Conservatory and the La Peer Hotel, Maxine & Tracy's home away from home, are a few of Shannon's favorite West Hollywood outdoor locations for a bite and sip in a chill patio setting.
Of note related to this week's food conversation are two hidden gems up on Sunset Boulevard. The Butcher, Baker, and Cappuccino Maker has colorful lattes and a Bloody Mary with a turkey sandwich garnish that is perfect for brunch, lunch and happy hour according to Maxine. The Eveleigh has quietly remained opened over the past few months with their charming patio seating which is top on Tracy's list for a night of magical ambiance.
It sounds like Tracy is planning a few more desert escapes with the upcoming Desert X art installation throughout the Coachella Valley beginning March 12th and a visit to the Immersive Van Gogh exhibit coming to LA at the end of May.
(Shannon picks) Black Owned Businesses: Bludso's Bar & Que, Southern Girl Deserts, Powder Beauty Co.
Shannon's WeHo Picks: Conservatory, La Peer Hotel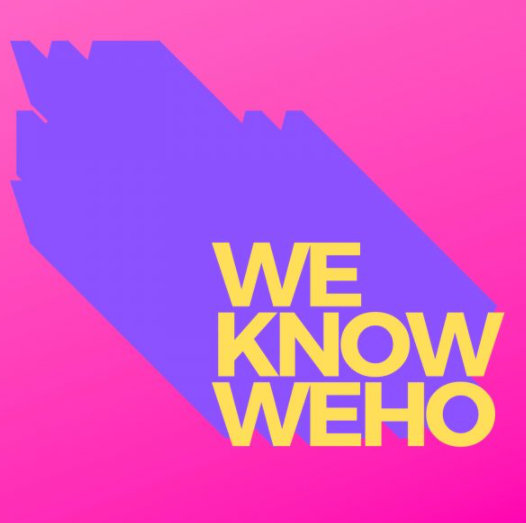 Eat: BBCM, Bristol Farms, Cake Monkey, Caviar from the Eastside, Harriet's Rooftop, Olivetta, Urban Pie LA (mobile pizzeria)
Drink: Pressed Juicery, Melrose Umbrella Company
Shop: Empty Vase
Do: Desert X, Dogpound at La Peer Hotel, Immersive Van Gogh Los Angeles, The Sunset Strip Late Night Drive-In featuring Urban Pie LA (mobile pizzeria)
Pamper: Dr. Refresh, DP Hue, Powder Beauty Co., Society Salon
Resources: American Lung Association, Black Women Lead, Hot Meals through Crenshaw YWCA x Black Women Lead, Social Justice Task Force (City of West Hollywood)
Stay: Recent Forbes Travel Guide Service Visionary Award Winner La Peer Hotel

That's a wrap! Make sure to follow the podcast on Apple edited by Tracy, read more on Maxine's blog, and check out our Instagram curated by Lauren for local deals and more. Please let us know in the comments below what some of your favorite black-owned businesses and resources are. See you next week!
Listen to the podcast: